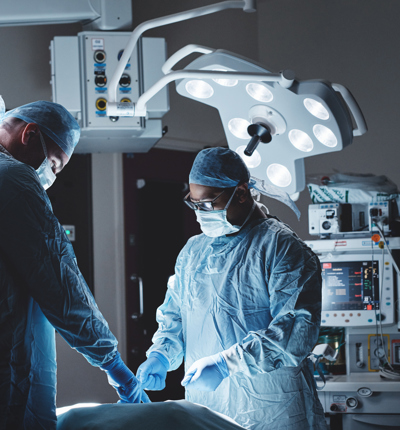 Recall of hip replacement Profemur Neck Long Titanium component
Lawyers are investigating possible claims over the recall of a hip replacement component following reports of fractures. 
Posted on 10 January 2022
The US Food and Drug Administration announced the Class 1 Device Recall of the Profemur Neck Long Titanium implant in September 2020. 
The move followed the recall of the Profemur Plus CoCr Modular Neck in 2015. Leigh Day product safety solicitor Tina Patel represents clients affected by the earlier recall and is investigating possible claims in the light of the latest recall of the product manufactured by MicroPort Orthopedics Inc. in the US.
 
The company has reported fractures of the long and extra-long titanium modular femoral neck component after implantation as part of hip replacement surgery.
 
The fracture is confirmed by x-ray after affected patients present with sudden pain, instability and difficulty walking.
 
It is reported that 2.21 per cent of the devices fractured in US patients from 2002 to 2019, after an average 5.4 years of implantation. The rate of fracture worldwide was 0.55 per cent.
 
Medical device distributors have been asked to immediately halt the use and distribution of the Profemur Neck Long Titanium products, to check their stock and return any affected products to the manufacturer. The recall notice has also been sent to hospitals and surgeons.
 
Solictor Tina Patel said:
 
"I represent clients who have been affected by the 2015 recall of the Profemur Plus CoCr Modular Neck, made by the same manufacturer. This latest recall is especially concerning, all medical devices should be safe for use and fit for purpose and I would encourage anyone who has been similarly impacted by this latest recall to get in touch."
 
The affected componets are: Profemur Neck Long Titanium, Catalog Numbers: PHA01204, PHA01214, PHA01224, PHA01234, PHA01244, PHA01254, PHA01264.