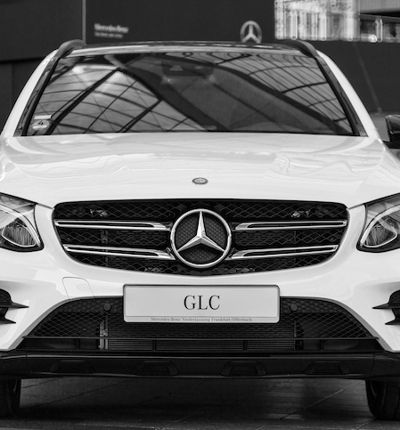 Access to justice in group claims reinforced by High Court Mercedes ruling
The High Court has today made a ruling clarifying the Civil Procedural Rules relating to the amendment of claim forms prior to service. The effect of the ruling, which is part of the Mercedes emissions case, will help ensure access to justice for group claims litigation, according to lawyers for the claimants Leigh Day.
Posted on 11 February 2022
The judgment, which follows an application made by Leigh Day in the anticipated Mercedes NOx emissions group litigation, declared that claimants who had been added to the claim form by way of amendment before it is served had been properly added to the proceedings. The judgment further confirmed there was no requirement for the added claimants to have filed separate written consents to being added to the claim form.
 
Mr Justice Picken found that: "To require claimants in group litigation to have to issue separate proceedings every time that additional claimants are sought to be added entails a disproportionate approach to costs and, worse still, potentially represents a denial of access to justice."
 
Today's judgment by Lord Justice Dingemans and Mr Justice Picken resolves the procedural uncertainty caused by a decision of Mr Justice Mann in a case brought by a group of claimants against G4S last year. In view of the fact that the claimants in this interim application were asking the Court to find, at first instance, that Mann J had been incorrect in his interpretation of the CPR rules in G4S, the claimants requested that the application be heard by a Divisional Court of two High Court judges.
 
The G4S judgment ruled that Civil Procedural Rule (CPR) 17.1(1) did not permit the amendment of a claim form to add additional claimants prior to service, as that rule applied only to an existing party amending its own statement of case, and (b) even if the rules did permit such an addition, the signature of a solicitor on the amended claim form was not sufficient to meet the requirement to file separate written consent under CPR 19.4(4).
 
That interpretation ran contrary to years of legal practice, where the addition of multiple claimants to a single claim form prior to service was a cost effective and proportionate means of pursuing claims on behalf of a large group of claimants.
 
Leigh Day's application on behalf of its clients asked the court to make a declaration that two claimants who had been added to the claim form by amendment prior to service under CPR 17.1(1), without the permission of the court, had been validly added to the proceedings. The application further asked the court to find that a solicitor signing a statement of truth on the amended claim form was sufficient for the purpose of written consent under CPR 19.4(4).
 
The application highlighted the impact of the G4S ruling on group claims, in particular that the resulting additional issue fees could amount to a substantial barrier to access to justice – or at least for defendants, provide a convenient tax on the claimants' funding upon which group claims often rely.
 
Leigh Day is instructed to bring claims in relation to over 33,000 affected Mercedes vehicles. The law firm is also bringing or investigating claims on behalf of drivers in similar claims against Peugeot, Citroen, Audi, BMW, Ford, Jaguar Land Rover, Mini, Nissan, Porsche, Renault, Seat, Skoda, Vauxhall, Volkswagen and Volvo.
 
Boz Michalowska, partner at Leigh Day, said:
"We are grateful that the court has clarified these fundamental rules. In so doing it has lifted the barrier to justice presented by Mr Justice Mann's decision in the case against G4S and has saved both claimants and defendants significant costs." 
 
Lucy Martin, solicitor at Leigh Day, added:
"This judgment is of benefit not just to our clients in the anticipated group litigation against Mercedes, but also in the context of group litigation more generally. It is encouraging to see the Court acknowledge the importance of interpreting the rules in a way which doesn't create a prohibitive burden on such claims."