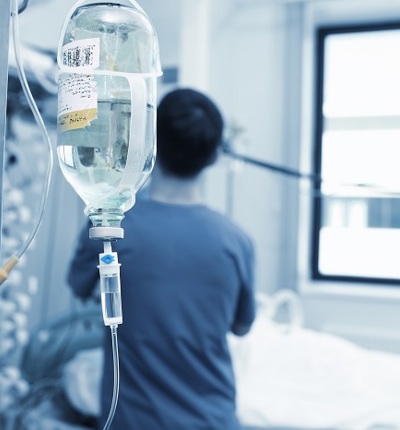 Grandmother died after Royal Marsden Hospital delay in treating sepsis
A retired civil servant died after a delay in being properly treated for the early signs of sepsis at the Royal Marsden Hospital.
Posted on 04 October 2022
The 68-year-old grandmother, who we have called Wendy, was not prescribed the correct antibiotics after she was admitted to the hospital's Sutton site.

She died three days later in July 2019 after the correct Sepsis 6 protocol was not followed.

Following an inquest into Wendy's death, the Royal Marsden Hospital admitted liability and a clinical negligence claim was settled for £55,000 on behalf of her family by Leigh Day clinical negligence lawyers.

Wendy, who was married with two grown-up daughters and two grandchildren, was enjoying retirement when she became suddenly unwell in January 2018. She was diagnosed with Acute Myeloid Leukaemia and there followed 18 months of hospital treatment at the Royal Marsden Hospital, including chemotherapy and a successful stem cell transplant in June 2018.

Wendy suffered various infections in the last 18 months of her life relating to her transplant and longstanding Hickman line (a hollow tube that is placed into a vein in the chest to allow for the administration of chemotherapy and other drugs).

When she showed signs of an infection, the family followed a regular procedure which involved contacting The Royal Marsden Hospital who would direct them to a local accident and emergency department. There, Wendy would be treated with broad spectrum antibiotics and the 'Sepsis 6 Protocol' followed. Mrs W always responded very well to treatment of infections.

However, in July 2019 when Wendy began to show signs of infection, instead of being referred to a local A&E department, she was instead admitted to the Royal Marsden Hospital because a bed was available at its Sutton site.

When Wendy arrived at the hospital, suffering a high temperature and shivering, the 'Sepsis 6 Protocol', a national guideline for the management of sepsis, which is adopted by all hospitals in England and Wales, was not followed by medical staff, and there was a delay in prescribing broad spectrum antibiotics. It also later transpired that the incorrect drugs had been given in the wrong dose.

Wendy deteriorated overnight with signs of lung and heart failure and was transferred to a high dependency unit.

The following morning it was noticed that broad spectrum antibiotics had still not been given to Wendy despite these being prescribed by the doctor the day before. Further antibiotics were also prescribed however, again there was a further delay in giving these and one was prescribed in too low a dose.

Wendy became critically unwell and had to be intubated and ventilated. She was too unwell to be moved to a different hospital and despite all attempts to improve her condition, Wendy developed multi-organ failure and died just three days after her admission.

At the inquest at South London Coroner's Court in February 2020 the Coroner concluded that Wendy had died as a result of sepsis originating from her Hickman line, contributed to by an avoidable delay in being given proper antibiotics.

Medical negligence solicitor Angharad Vaughan represented Wendy's family at the Inquest and then brought a claim for a clinical negligence. The Royal Marsden Hospital made a full admission of liability.

The claim for damages included dependency claims for Wendy's daughter and husband. Her younger daughter was significantly dependent on her mother for emotional support and guidance. Her difficulties have worsened considerably since her mother's death. Wendy's husband, a retired taxi driver, has been emotionally and financially devastated by the sudden loss of his wife so early in their retirement. The couple had anticipated sharing many more years together.

Angharad Vaughan said:

"This was a tragic case in which Wendy died as a result of shockingly basic failures in medical care. I hope that as a result of this case, the Royal Marsden has invested in training its staff to follow the steps set out in the Sepsis 6 protocol when treating patients with suspected sepsis. Had this guidance been followed, it is likely that Wendy would have survived."

Wendy's elder daughter said:

"Our mother endured 18 months of treatments, side-effects and infections, only to be let down by staff at a specialist hospital due to failures in the most basic of medical care and infection management. The thought of that is inconceivable.

"We have a very large extended family and our mother played a central role in the family unit, holding everyone and everything together. She also was a leader in her church and gave up much of her time helping the local community. Our mother was a kind and loving individual and her death has been a great loss which has affected her immediate, extended family and close friends as well as the local community."