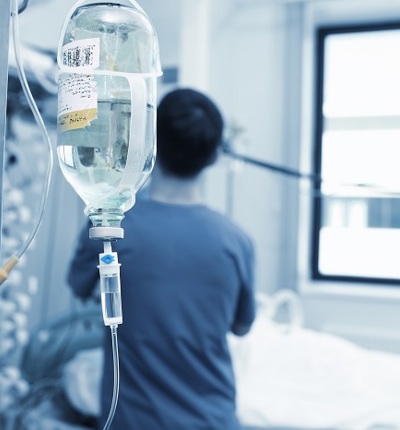 Family receive a settlement after woman dies following an unnecessary procedure
A family has received a settlement and an admission of liability from an NHS Trust following an unnecessary invasive procedure, which resulted in undiagnosed internal bleeding and death.
The patient, who we have called Jean, died after being subjected to an invasive procedure despite previous results showing that it was not required. The procedure had known risks including internal bleeding, which caused Jean's health to rapidly decline. This was exasperated by other measures such as prescribing a blood thinner which worsened her bleeding.
Jean was admitted to hospital for investigations into a possible recurrence of non-Hodgkin's lymphoma. A CT scan was undertaken which, along with a bone marrow biopsy, confirmed the recurrence.

In the meantime, a tentative plan had also been made to carry out a procedure which involved taking samples from the lungs (called an Endobronchial Ultrasound-guided Transbronchial Needle Aspiration, or "EBUS") to confirm the diagnosis. Such a procedure carries a risk of causing internal bleeding, though the risk is generally considered acceptable for the benefit of confirming the presence of non-Hodgkin's lymphoma. Unfortunately, despite the diagnosis having already been confirmed by the bone marrow biopsy, the EBUS procedure was not cancelled.
The procedure had appeared to proceed smoothly but, over the following days, Jean started to suffer from low blood pressure, an increased heart rate, reduced oxygen saturations, and shortness of breath. Although these were signs of internal bleeding, and this was a known risk of the EBUS procedure, this was not considered by her medical team for a number of days. Instead, blood thinner (anti-coagulant) was prescribed, which exacerbated the bleeding.
Jean continued to deteriorate, becoming pale and feeling extremely unwell, and had to be transferred to the Intensive Care Unit. She told her daughter that she had never felt so ill in her life. She started to suffer from an irregular heartbeat (fibrillations) and had to undergo electrical cardioversion. She was intubated and a CT scan confirmed the presence of her internal bleeding.
Attempts were made to improve Jean's condition, but it was too late by this time. Her care was switched to palliative, to make her as comfortable as possible, and she died shortly afterwards. Her EBUS procedure result was later reported as being non-diagnostic, meaning that it had been unable to diagnose the lymphoma recurrence.  
Following Jean's death, the Trust launched an internal investigation, which found multiple failings in her care, including:
The rationale for the invasive EBUS procedure was "debatable", considering her diagnosis had already been reached.
There was a failure to consider and diagnose the internal bleeding, despite the known risk of the EBUS procedure and the clinical signs which developed over the following days.
There was a significant delay in carrying out appropriate scans to investigate her deteriorating condition.
Anti-coagulation was administered, despite her falling blood pressure and haemoglobin, and this worsened the bleeding.
Representatives of the Trust met with Jean's family to go through the results of their investigation. Most, though not all, of the Trust's staff expressed their regret and apologised for the failings that had been identified.
Jean's family instructed Michael Roberts, Solicitor at Leigh Day, to investigate and bring a clinical negligence case on behalf of her estate.
Following preliminary investigations, a letter was sent to the Trust outlining the failures identified and inviting the Trust to make an admission of liability to save on the expense of a full investigation into legal liability. The Trust responded with an open admission of liability for negligence causing Jean's death, including an admission that the EBUS procedure should not have been carried out.
Settlement negotiations followed and the case was resolved with the family receiving compensation for Jean's death.
"This was a tragic and completely avoidable series of events and Jean's loss has had an immeasurable impact on her family. The Trust identified no fewer than eight recommendations as a result of this case and we hope that these recommendations are followed through so that no one else need suffer what Jean went through."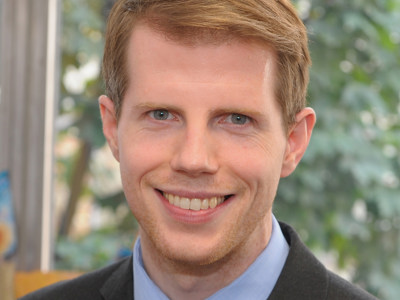 Michael Roberts
Michael Roberts is a senior associate solicitor in the medical negligence department.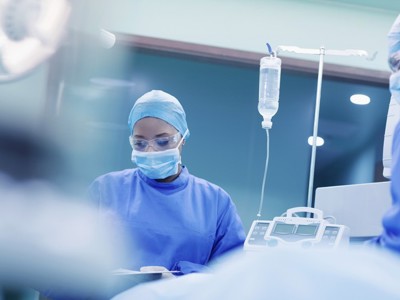 Woman secures compensation after brain tumour grows back
A woman from South London has received a six-figure sum following a delay in the diagnosis and treatment of a brain tumour.