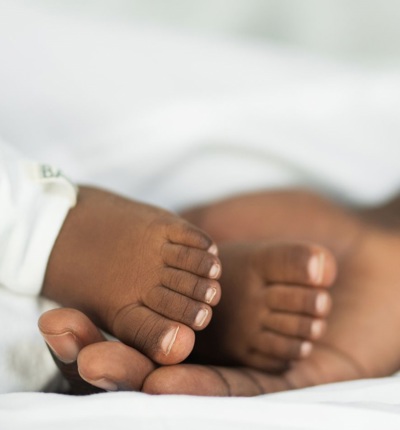 Charity Birthrights releases findings from inquiry into racial injustice in maternity care
The safety of hundreds of women and birthing people from Black and Brown and mixed ethnicity backgrounds is being put at risk due to systemic racism within UK maternity care, a year-long inquiry by Birthrights, the UK charity for human rights in pregnancy and childbirth, has found.
The report, titled Systemic Racism, Not Broken Bodies, reveals the devastating impact systemic racism within maternity care is having on Black, Brown, and mixed ethnicity women and birthing people's safety, dignity, choice, autonomy, and equality - from individual interactions and workforce culture through to curriculums and policies.
Leigh Day sponsored the Birthrights inquiry and volunteered the time of four lawyers – Olive Lewin, Firdous Ibrahim, Ceilidh Robertson, and Lucy MacBrayne - to work on the inquiry to help gather information and assess the issues faced by women in their maternity care. Olive was also on the inquiry's panel of experts.
 
In evidence given to the inquiry Black, Brown, and mixed ethnicity women and birthing people reported racism, microaggressions and harmful cultural assumptions from their caregivers, as well as coercion, incidents of physical and psychological harm, and lack of choice and informed consent. More than half of respondents said that concerns they raised about their own or their babies' health were dismissed, ignored, or disbelieved.
 
Testimony from healthcare professionals also reported a discriminatory culture that included a lack of representation at senior level - and prejudice, ignorance, thoughtlessness, and racist stereotyping within the workforce. Women, healthcare professionals and lawyers all gave testimony about serious medical conditions not being recognised due to skin colour - such as jaundice or sepsis - due to policies and curriculums which centre white bodies as the norm.
 
Evidence has repeatedly shown that Black, Brown, and mixed ethnicity women and birthing people are more likely to die, experience baby loss, become seriously unwell and have worse experiences of care during pregnancy and childbirth, compared to those who are white. The latest report published by MBRRACE-UK in November 2021 revealed maternity mortality rates were more than four times higher for Black women, two times higher for mixed ethnicity women and almost twice as high for Asian women.
 
Birthrights said:
 
"The starting point for our year-long inquiry was that systemic racism exists in the UK and in public services, including the NHS. We set out to understand how it manifests within maternity care and to drive action to end it. The qualitative evidence presented in this report uncovers the stories behind the statistics and demonstrates that it is racism, not broken bodies, at the root of many inequities in maternity outcomes and experiences. This is an urgent human rights issue, and urgent action must be taken to address it – starting with the five calls to action set out in the inquiry's report."

Olive Lewin, partner at law firm Leigh Day and member of the Birthrights inquiry panel, said:
 
"All women should have the right to proper care, at any time. The fact that Black women are four times more likely to die during what should be a joyous period is disgraceful and completely unacceptable. After working in the medical negligence sector for over 25 years, helping women and their families who have suffered avoidable injuries during their maternity care, I have lost count of the times I have said that lessons need to be learned. But I will keep saying it until we see meaningful change and the inequality behind this heart-breaking statistic is resolved."
 
Shaheen Rahman QC, a senior barrister with particular expertise in Clinical Negligence, Inquests, Public Law and Human Rights, and Chair of the inquiry, said:
 
"Black women in the United Kingdom are four times more likely to die in pregnancy and childbirth than white women; Asian and mixed-race women are twice as likely. This glaring inequity prompted Birthrights to bring together experts with lived experience, healthcare professionals, lawyers, and academics to examine how race discrimination impacts upon maternity care. I was honoured to chair the evidence sessions and to write the foreword to this important report. I pay tribute to all those who have shared their experiences from which so many lessons can be learned. I look forward to seeing how Birthrights will work with maternity stakeholders to advocate for the calls to action and hold the system to account."
 
Nova Reid, the acclaimed writer, speaker, and anti-racism expert, said:
 
"This report will not provide easy reading. The data and empirical evidence are there: a disproportionate number of Black women and babies are dying in maternity care. Blame culture, and burnout - rife in maternity settings - have partially contributed to racially minoritised patients feeling unsafe, and being treated without basic dignity, care, and respect. It is vital that we listen to their feedback.
 
"Instead of denial and seeking blame, we need to collectively ask ourselves how we have gotten to a place where caregivers have forgotten how to care and discuss how we better safeguard all patients. Systemic racism - endemic across UK institutions - goes beyond the
good or bad binary. It requires us to move beyond black and white thinking and take the time to better understand what systemic racism is and how it exists beyond an overt act of hate. Racism is a public health issue and, by accepting it exists, we can begin to address it."
 
The report sets out five calls to action to drive forward concrete change. Birthrights calls on all parts of the maternity system to:
Commit to be an anti-racist organisation
Decolonise maternity curriculums and guidance
Make Black, Brown, and mixed ethnicity women and birthing people decision-makers in their care and the wider maternity system
Create safe, inclusive workforce cultures
Dismantle structural barriers to racial equity through national policy change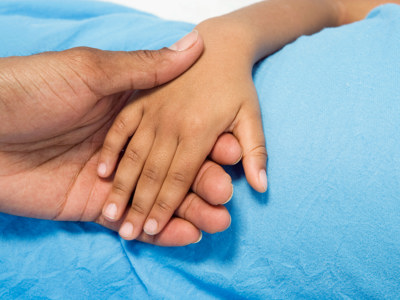 Birthrights report: Systemic Racism, Not Broken Bodies
UK human rights charity Birthrights has released a report of findings from its year-long inquiry into racial injustice in UK maternity care, which was supported by Leigh Day.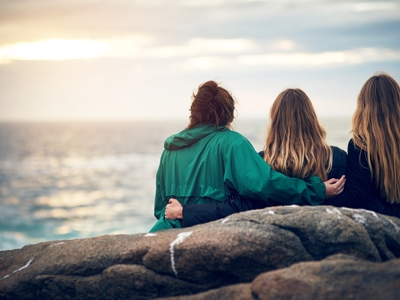 Birth injury claims
If you or your child have suffered from a traumatic birth injury due to medical negligence, you may be able to secure compensation with a birth injury claim. Our specialist lawyers are here to help.