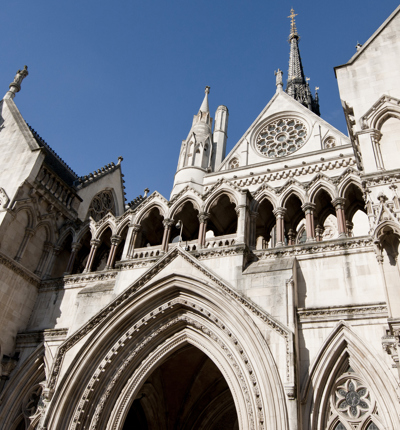 Asylum Aid to challenge Rwanda removals policy in High Court
Legal protection charity Asylum Aid has a hearing in the High Court on Thursday 13 October and Friday 14 October to challenge the Home Office procedure for removing asylum seekers from the UK to Rwanda. This is the second part of the legal challenge to the Home Secretary's policy.
Posted on 11 October 2022
The judicial review hearing follows a hearing in June when the domestic courts refused an interim injunction application made by Asylum Aid to halt removals to Rwanda (though a subsequent decision by the European Court of Human Rights resulted in no removals taking place). The Court will now consider Asylum Aid's claim in full. 
 
A separate hearing was held in September on 10 linked claims brought by individuals and a number of organisations which challenge the legality of the scheme as a whole and the individual decisions taken under the Migration and Economic Development Partnership (MEDP) with Rwanda. The court was told about Rwanda's poor human rights record, that senior civil servants had warned against the policy, and that the UN High Commissioner for Refugees has serious concerns about Rwanda's capacity to deal with asylum seekers.
 
Asylum Aid's case next week is about the procedure the Home Office has adopted to make decisions on whether to remove asylum-seekers to Rwanda. Asylum Aid will argue the procedure is unlawful and unfair because it involves extremely tight timescales and makes an unlawful presumption about the general safety of Rwanda. The many decisions to be made are complex, the information provided to individuals is inadequate and the time allowed is not sufficient to provide individuals with an opportunity to obtain legal advice, gather the necessary evidence and make adequate representations.
 
The procedure adopted by the Home Office involves a screening interview, following which, if the Home Office deems a person suitable for removal, a notice of intent for removal to Rwanda is served on them. At that point the asylum seeker is given seven or 14 days' notice to present reasons supported by evidence why they should not be put on a flight and deported to Rwanda (seven days is for individuals in immigration detention). At the end of that period, five working days' notice is given of the removal date.
 
The system mirrors the curtailed process previously used for decisions on removals to EU countries under the Dublin III Agreement when the UK was a member of the EU. Under that system there was a statutory presumption that the EU country to which a refugee would be returned was safe. EU countries are also all signatories to the European Convention on Human Rights, bound by the common minimum standards on asylum, and subject to the jurisdiction of the European Court of Justice and the European Court of Human Rights.
 
Parliament has not been through any kind of process to determine that Rwanda is safe for asylum seekers, and its record on human rights, refugee status determination and commitment to the rule of law has attracted consistent international criticism. It is not included on the list of safe countries included in the Nationality, Immigration and Asylum Act 2002.
 
Under the MEDP, six decisions need to be taken in individual cases, including, did the asylum seeker journey through a safe third country, is Rwanda safe for the individual, are human rights issues raised? Asylum Aid says the complexity of these matters means they cannot be addressed in the curtailed removals procedure adopted by the Home Office.
 
At the hearing to be held at the Royal Courts of Justice, Asylum Aid will argue that the decision to adopt a curtailed process for decisions on removal is an error of law, is procedurally unfair, constitutes a serious impediment to access to justice, and fails to discharge the Home Secretary's duty to take reasonable steps to acquaint herself with information relevant to her decision to remove individuals to Rwanda.
 
Asylum Aid believes the speed of the process, the presumption of general safety of Rwanda, and lack of information given to affected individuals all undermine the Home Office's claim of giving careful, individualised consideration in every case. The procedure presents a real risk that individuals may be removed from the UK without having had effective access to legal advice and the courts.
 
Alison Pickup, Director of Asylum Aid, says:

"The Rwanda plans pose a real risk that people may be removed without having had their rightful access to effective legal advice and the courts. The Home Office is so determined to send people to Rwanda that it designed a process that is far too quick and limited for the people affected to be able to get access to justice and challenge the decision to send them to Rwanda.
 
"The scheme gives asylum seekers, newly arrived and in detention, almost no time to understand what is being proposed, get access to legal advice, and give their reasons for wanting to remain in the UK, which often means disclosing traumatic experiences. And if they don't, they face the very real prospect of being sent thousands of miles away to an uncertain future in a country which cannot be regarded as safe for them. People must be allowed to go through a fair process, get a fair hearing and a fair outcome."
 
Leigh Day partner Tessa Gregory said:
 
"Our client, Asylum Aid, believes that the procedure adopted by the Home Secretary to send asylum seekers to Rwanda constitutes a serious impediment to access to justice.   
 
"Decisions to send individuals who have arrived in the UK to seek asylum to Rwanda are plainly of profound general and personal importance. In accordance with the law and ordinary principles of fairness, affected individuals must be provided with adequate information about what is proposed, they must have a fair opportunity to obtain legal advice and make informed representations.  
 
"Yet the Home Secretary has chosen to adopt a procedure which our client argues is so abbreviated it gives rise to a real risk that individuals may be forcibly removed to Rwanda without effective access to legal advice and the courts.  Asylum Aid will be asking the court to declare the procedure adopted unlawful and prevent any removals pursuant to the procedure from taking place."
 
Asylum Aid is represented by Leigh Day solicitors Tessa Gregory, Stephanie Hill and Carolin Ott. Counsel instructed are Charlotte Kilroy KC and Harry Adamson of Blackstone Chambers, Michelle Knorr of Doughty Street Chambers and Sarah Dobbie of 5 Essex Court.
 
Asylum Aid is crowdfunding its case.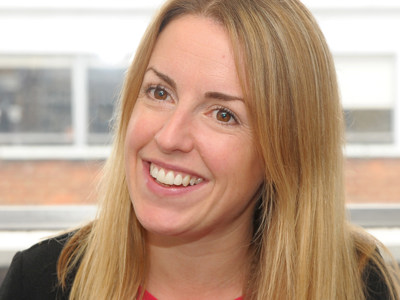 Tessa Gregory
Tessa is an experienced litigator who specialises in international and domestic human rights law cases