Appeal for help from former Birmingham foundry workers
Former foundry worker Roger Barratt believes his work around iron and zinc furnaces in Birmingham in the mid-1960s has left him with a fatal asbestos related illness.
Now Roger, aged 73, who lives in Tamworth, is appealing for help from former work colleagues or others who also worked at Metals & Alloys (Birmingham) Ltd.

Represented by law firm Leigh Day, Roger needs former foundry workers to get in touch to help confirm his memories of working conditions at Metals & Alloys, which went out of business some 40 years ago.

When Roger first worked at the company, he was a production assistant in the foundry where it is believed that asbestos insulation was used on the pipework and possibly within and around the furnaces.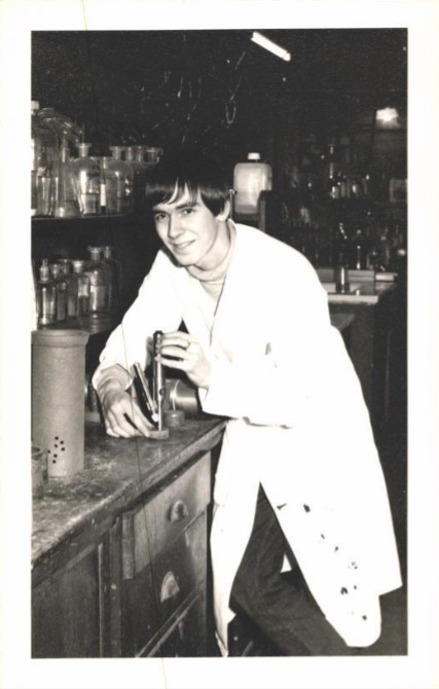 Roger Barratt. 

Roger believes that asbestos was used to line the brick furnaces and that asbestos cement was used to plug the base of the main iron furnace which had to be stripped out once a year. The zinc and aluminium furnaces were also cleaned and raked out on a regular basis and Roger remembers the practice creating clouds of dust. He said: "I'd be around the furnaces on a daily basis, collecting samples from the previous day so couldn't avoid breathing in the dust as I was going about the place."

It is believed that asbestos sheets were used for tables wherever hot castings were stacked or where they were inspected. Asbestos wool may also have been used on site around pipes going into the crucibles.

After 18 months working around the furnaces, Roger moved into the company laboratories to work as an assistant.

There, it is believed that fume cupboards were lined with asbestos and worktops were made from asbestos sheets - Roger said: "The inside of the fume cupboard was clad internally with a whitish coloured board. lt had to be fire resistant and so it definitely wasn't plasterboard and I believe it was in fact, asbestos."
He remembers that the fume cupboards were swept out regularly using a hand brush. The dust from the fume cupboards was swept on to the floor, then swept from the floor.

Roger was diagnosed with mesothelioma, an asbestos related cancer, in April 2021. He said:

"l am devastated by the diagnosis which I believe is a result of my time working at Metals & Alloys Ltd. All I can hope is that former work colleagues will be able to help bear out my memories of working practices at the firm in the 1960s."

His case is being handled by Leith Day solicitor Helen Ashton, who said:

"We are looking for former workmates or other employees at Metals & Alloys (Birmingham) Ltd who can remember asbestos in the foundry or lab, to come forward to assist with our investigations into the claim. ln particular, we are eager to speak to any furnace men, fitters, lab technicians and any other tradesmen who worked in maintenance."
If you worked for Metals & Alloys (Birmingham) Ltd in the 1960s or 1970s and remember asbestos, please contact Helen Ashton at Leigh Day by email or telephone:


Email: hashton@leighday.co.uk Telephone: 0161 393 3544.