University lecturers win their claim for worker status against Goldsmiths University of London
University lecturers have won their fight for worker status at Goldsmiths University of London.
Posted on 26 October 2021
The short-course lecturers are now entitled to certain employment rights, including being paid at least the National Minimum Wage, the right to union representation, protection against unlawful deductions from wages, paid holiday and protection against unlawful discrimination.

The lecturers filed their claim at the Employment Tribunal in June 2021 after Goldsmiths University of London issued them with "independent contractor" contracts which Leigh Day employment lawyers said was an evasion of responsibility by their employers at Goldsmiths. They compared the claim to that of Uber drivers who the Supreme Court said should have worker status earlier this year.

As "independent contractors", the lecturers were paid £55 per hour to teach short courses. They were only paid for teaching hours and not for hours spent in course preparation or student support. They did not receive holiday pay, absences were unpaid and more than two-week absences would lead to termination of the employment contract.

The short-course lecturers argued that they were entitled to worker status as employees because of the way they were required to work and because they work personally for Goldsmiths.

After the claim was issued at the Employment Tribunal, Goldsmiths bosses made an about-turn and agreed to give the lecturers worker status.

The claimants, who were represented by Leigh Day solicitor Ryan Bradshaw, say they are aware of hundreds of other academics working under similar contracts at universities across the UK.

They say their case was one of the worst examples of the continuing erosion of employment rights at other UK higher education institutions, where roles that had previously offered good quality secure employment have now become increasingly precarious.

While the short-course lecturers were issued with the independent contractor agreements, other staff at Goldsmiths' academic departments were treated as 'employed' under a contract which provides various employment benefits and extra pay for preparation work and student support.

Neda Genova, aged 31, taught a short course in Cultural Studies at Goldsmiths, from 2016 until earlier this year.

Neda said:

"I am glad that our decision to escalate the fight to an employment tribunal forced Goldsmiths to make a U-turn and start issuing contracts. However, we will not stop scrutinizing the actual working conditions of short course lecturers and work closely with the union branch to bring the terms in line with those of other staff in the College. Above all, I hope that our success will prompt other academics working under exploitative conditions to challenge the legality of their contracts and agreement letters. We have a very clear tendency for an 'uberification' of universities, which needs to be challenged collectively."
The short-course lecturers were supported in their claim by Goldsmiths' branch of the Universities and Colleges Union (UCU), an online petition and a crowdfunding campaign.

Roberto Mozzachiodi of the UCU said:

"We are very pleased that our members in Short Courses have forced Goldsmiths to recognise their rights as workers. This is a massive step in the struggle against gig economy practices and their normalisation within HE. We hope this victory encourages union branches across the sector and the national union to take seriously the industrial and legal fight against HEIs who are normalising the elision of crucial worker and employee rights. We look forward to representing Short Course tutors at Goldsmiths in the years to come."

Leigh Day solicitor Ryan Bradshaw said:

"We welcome the decision of the University to give their workers the contracts they deserve. It is concerning that it has taken us issuing claims in the Employment Tribunal to concentrate minds. No employer should try to evade their responsibilities to their staff."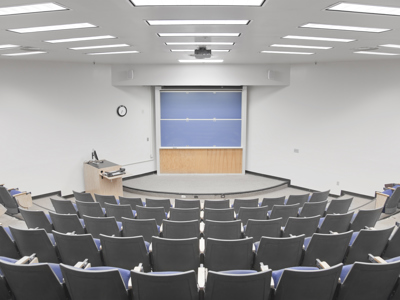 University lecturers bring claim for worker status against Goldsmiths University of London
University lecturers who claim they are being denied their employment rights are bringing a claim against Goldsmiths University of London.