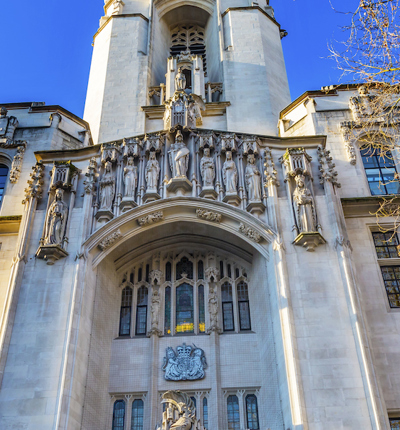 Uber drivers entitled to workers' rights after Supreme Court ruling
Tens of thousands of Uber drivers can now claim the right to be classed as workers after the Supreme Court handed down its judgment today.
Posted on 19 February 2021
Tens of thousands of Uber drivers can now claim the right to be classed as workers after the Supreme Court handed down its judgment today (Friday).
Uber claimed that drivers are 'partners' and so not entitled to the rights normally given to workers, such as paid holiday and the right to be paid at least the minimum wage.
However, the Supreme Court agreed with the Employment Tribunal, Employment Appeal Tribunal and the Court of Appeal that drivers are 'workers' rather than self-employed independent contractors.
In his judgment, Lord Leggatt wrote: "The employment tribunal was, in my view, entitled to conclude that, by logging onto the Uber app in London, a claimant driver came within the definition of a "worker" by entering into a contract with Uber London whereby he undertook to perform driving services for Uber London."
The Supreme Court reiterated the level of control Uber has over its drivers, including setting fares, not informing drivers of the passenger's destination until they have been picked up and using the ratings given to drivers by passengers as means of managing performance.
The hearing, which took place via video link on 21-22 July, was Uber's final chance to argue that the claimants were self-employed 'partners' rather than workers.
The case will now return to the Employment Tribunal which will decide how much compensation drivers are entitled to.
Law firm Leigh Day, which represents more than 2,000 clients, believes Uber drivers could be entitled to an average of £12,000* each in compensation.
Lord Leggatt also said that courts should carefully scrutinise working arrangements to ensure that individuals are not denied those rights just because they are called "partners" or "contractors".
He explained that that the purpose of employment legislation is to protect "workers from being paid too little for the work they do, required to work excessive hours or subjected to other forms of unfair treatment."
The firm also represents clients from Addison Lee in similar workers' rights claims which are likely to be impacted by this judgment.
An Employment Tribunal in 2017 found that a group of Addison Lee drivers were workers. This was upheld by the Employment Appeal Tribunal in 2018.
A second appeal in the Court of Appeal has been put on hold until a decision has been reached about Uber in the Supreme Court.
Nigel Mackay, a partner in the employment team at Leigh Day, said:  
"Our clients have been fighting for worker's rights for many years, so we are delighted that the end is finally in sight.  
"Already an employment tribunal, the Employment Appeal Tribunal and the Court of Appeal have ruled that Uber drivers are entitled to workers' rights, and now the Supreme Court has come to the same conclusion.
"Uber has consistently suggested that the rulings only affect two drivers, but Leigh Day will be claiming compensation on behalf of the thousands of drivers who have joined its claim.
"For many of the drivers that it represents, the claims could be worth thousands of pounds in compensation."
Mark Cairns, an Uber driver in London for five years, said: "It's been a long time coming but I'm delighted that we've finally got the victory we deserve. 
"Being an uber driver can be stressful. They can ban you from driving for them at the drop of a hat and there's no appeal process.
"At the very least, we should have the same rights as any other workers and I'm very glad I'm part of the claim."
*Leigh Day deducts 25 percent plus VAT from compensation to cover legal fees. A driver awarded £12,000, would receive £8,400 after £3,000 was deducted in legal fees plus £600 VAT.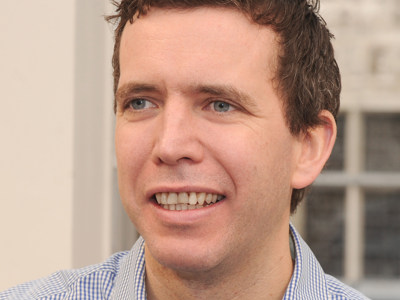 Nigel Mackay
Nigel is a leading employment and discrimination lawyer. He is co-head of the employment department, alongside Emma Satyamurti