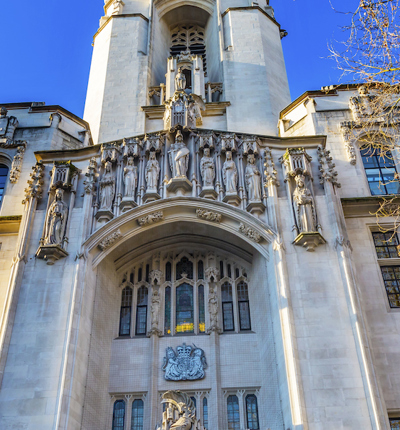 The Supreme Court rules on unsecure placements for vulnerable children
A Supreme Court judgment handed down today reflects deep concerns voiced by the Children's Commissioner for England about the vast shortage of suitable registered accommodation for at-risk children.
The five Supreme Court Judges expressed alarm at the situation, calling the lack of suitable accommodation a "scandal containing all the ingredients for a tragedy" and urged the Secretary of State to address the issue.

The law currently has to plug the gap in local authority children's homes places by authorising the placement of children in unregulated accommodation. Judges concluded that the Court can (in some circumstances) continue to authorise those placements as there is currently no alternative. The inherent jurisdiction plays an essential role in meeting the need as a matter of public policy for children to be properly safeguarded, they said. But this is not an appropriate solution in the long term.

Lady Black said she had "deep anxiety that the child care system should find itself struggling to provide for the needs of children without the resources that are required . . . It is fortunate that the inherent jurisdiction is there to fill the gaps in the present provision, but it cannot be doubted that it is only an imperfect stop gap, and not a long term solution".

Lord Stephens said there was an "enduring well-known scandal of the disgraceful and utterly shaming lack of proper provision for children who require approved secure accommodation".

The Children's Commissioner for England, represented by Leigh Day solicitor Anna Moore, was granted permission to intervene in the case concerning a child who had been placed in unregistered and non-secure accommodation because of a lack of suitable registered accommodation across England and Wales. If the child had been placed in a registered children's home, there would have been legal safeguarding measures in place including regular visits and reviews of the care provided and restrictions in place.

The Commissioner said the case is typical of hundreds of others across the country in which children are being deprived of their liberty without legal authority and accommodated in places which put their safety at risk. The Commissioner considers that in order to comply with Article 5 (the right to liberty) there must be "a clear procedural framework for such applications, incorporating appropriate safeguards for the children concerned".

The Commissioner (who has previously highlighted this issue in two reports) asked what would happen if courts couldn't step in and authorise the use of unregistered accommodation? How would local authorities meet their statutory duty to provide a home for children in their care?

The court questioned why the Secretary of State has not yet taken action to ensure that all children who require this type of accommodation have the security of a registered home. The court further commented that it is not satisfactory that the court is being asked to resolve a systemic gap in the provision of care for children.

Lady Black said: "Whatever the courts devise cannot replicate the official safety net that the regulatory framework provides when it is applicable."

Leigh Day solicitor Anna Moore has been instructed by the Children's Commissioner. She said:

"Currently children who are placed in Secure Children's Homes are subject to certain protections prescribed by law (for example the placements have to be registered and there are regular inspections and checks). The shortage of such homes means children up and down the country are being placed in unregulated placements, some of which are extremely unsuitable.

"Placing children in unregulated placements means they do not have same safeguards that other children do and they are entitled to. This means children are being deprived of their liberty without authorisation and without proper checks and safeguards in place.

"Here the Court's hands were tied, they have no option but to allow the continued use of unregistered placements as there is no alternative option. It is recognised this is a temporary and imperfect solution. The Secretary of State must now urgently address the shortage in this provision to address this scandal which the court has recognised as a systemic issue that could lead to tragedy for the children involved."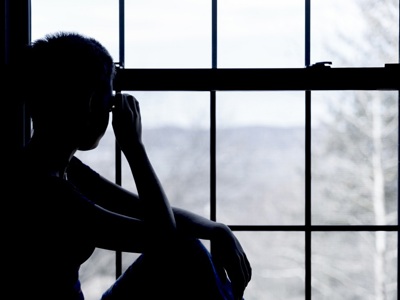 Children's Commissioner concerns raised in 'Who are they, where are they?' report
A new report by the Children's Commissioner reveals that increasing numbers of children are being "locked up" in unsuitable housing because of a lack of secure and safe care accommodation.