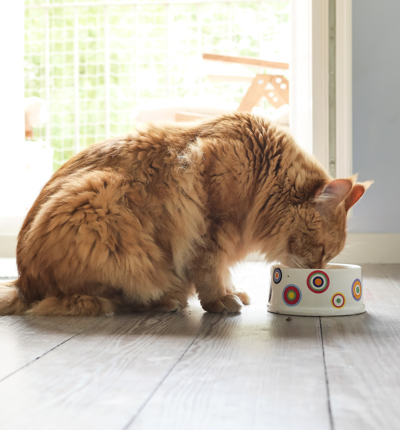 Recall of cat food over potential link to the current outbreak of feline pancytopenia
Product safety and consumer law solicitor urges cat owners to return recalled hypoallergenic cat food after outbreak of feline pancytopenia.
Cat owners are being advised to return affected hypoallergenic cat food products made on behalf of retailers, including Applaws, AVA (sold at Pets at Home) and Sainsbury's by the manufacturer Fold Hill Foods, as a precaution.
The Food Standards Agency has issued a list of affected products on their website.
The Department for Environment, Food & Rural Affairs and the Food Standards Agency have said there is a possible link between the dry cat food products and feline pancytopenia.
Pancytopenia is a rare bone marrow condition where the number of blood cells (red, white and platelets) rapidly decrease, causing serious illness and sometimes death.
The recall follows a huge spike in the number of cases of feline pancytopenia. There have been 130 reported cases since April 2021, 10 of which were in the last four weeks and related to severe cases of pancytopenia. According to The Royal Veterinary College there is typically just one case of feline pancytopenia recorded a year.
Owing to this increase in cases, The Royal Veterinary College has called upon Veterinary Practices and Animal Referral hospitals to take part in a new survey to investigate this spike.
Michelle Victor, a partner in the consumer law and product safety team at Leigh Day, said:
"The increase in numbers of feline pancytopenia is worrying and I am pleased that Fold Hill Foods has taken the precautionary measure of recalling the affected products whilst an investigation takes place.
"We urge anyone who has fed the affected products to their cats to immediately contact their veterinarian if they have any concerns and for those who still have any of the recalled products to dispose of them immediately."
If your cat has contracted pancytopenia and has been fed one of the recalled products, you can contact Leigh Day on 0207 650 1198 or complete our form.