Mid Yorkshire Hospitals NHS Trust settlement for family of disabled woman aged 20
Mid Yorkshire Hospitals NHS Trust has agreed a settlement with a mother acting on behalf of the estate of her 20-year-old daughter who died following mistreatment of a blocked shunt.
Posted on 11 November 2021
Daisy had suffered a brain injury at birth and required a ventriculoperitoneal (VP) shunt to manage hydrocephalus. She had cerebral palsy, epilepsy, scoliosis and was registered blind.  Daisy maintained a reasonable quality of life and was generally well in the period before the deterioration in her condition in March 2017.
Over the weekend of 11-12 March 2017, Daisy was in respite care and developed what was thought to be a chest infection. Her condition worsened and paramedics were called to take her to Dewsbury hospital on 13 March. Daisy suffered a seizure in the ambulance followed by a second seizure in A&E. 
 
It was noted that she had attended in respiratory distress and had a swollen tongue.  Possible diagnoses were noted to include sepsis, anaphylaxis and seizure.  Her neurological baseline was documented as difficult to assess, but she was responsive to pain.
 
Her parents understood that a blockage in Daisy's shunt could cause severe illness, so raised concerns about whether it was working properly and whether a blocked shunt could be the cause of Daisy's illness.
 
She was given antibiotics to cover the risk of an infection at the shunt site, but the hospital failed to carry out a scan as they should have done.  In addition, neurological observations were not routinely taken.
 
On the morning of 15 March, Daisy's prescription of blood-thinning medication, Dalteparin, was increased to a therapeutic dose because of some clotting. However, instead of the required 12,500 units, she was given an overdose of 18,000 units.
 
A CT scan that morning confirmed a blockage of the shunt and Daisy was transferred by blue light ambulance to Leeds General Infirmary for emergency surgery to replace the shunt with an EVD to relieve pressure. By that stage she was severely ill.  After her surgery, it became clear that Daisy was suffering excessive bleeding and she was returned to theatre for further surgery as a result.
 
Following her operation, Daisy remained in the ICU for a prolonged period. She regained consciousness but could no longer move her arms independently and could no longer breathe unaided. She remained ventilated for the next five months until August 2017 when she died as a result of pulmonary embolism.
 
Daisy's mother asked Leigh Day to bring a case against Mid Yorkshire Hospitals NHS Trust for failing to identify and treat her blocked shunt and for the mis-prescription of Dalteparin.  Expert evidence said there was a failure to perform a scan which would have confirmed the blockage and led to surgery before her decline.  The experts also identified a failure to monitor Daisy's neurological signs, in particular pupil size, on at least a four-hourly basis and said that the overdose of Dalterparin probably contributed to significant post-surgical bleeding following the conversion of the shunt to EVD. With appropriate treatment at an earlier stage, Daisy would have made an improved recovery to close to her original baseline, it was argued.
 
The Trust admitted breach of duty but denied causation. Settlement for a five-figure sum was agreed. 
 
Daisy's mum said "I believe the Trust badly let Daisy down and without their errors she would still be here today.  No money can make up for that and the most important thing was that the Trust investigated their treatment and recognised the errors they made.  I truly hope that the Trust will learn lessons from the mistakes in her treatment so that other patients and their families do not suffer unnecessarily in the future."
 
Leigh Day partner Brendan Hope, who represented Daisy's family, said:
 
"We are glad to have been able to settle this claim on behalf of Daisy's family, who believe that if she had been given the routine care that was necessary following her admission to A&E, her condition would have been treated before she deteriorated so severely and her death would have been prevented."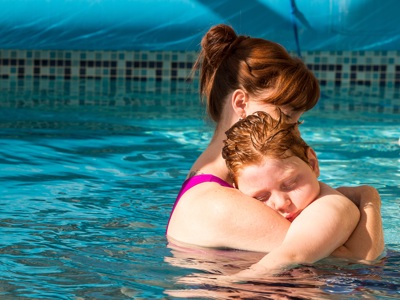 Medical negligence
If you or a loved one have suffered medical negligence our lawyers are here to offer you sensitive support and expert experience gained after representing claimants in this area for more than 35 years.