Man exposed to asbestos at Kent Papermill succeeds in court case
A man exposed to asbestos while working at a Kent papermill has succeeded in his court case and obtained substantial compensation
In 1961 Howard Bryant commenced a five-year apprenticeship with Albert E. Reed & Company Limited as a fitter and turner. This company sent Howard to work at a papermill in Gravesend, Kent which was run by its subsidiary company, Imperial Papermills.
Many years later Howard was sadly diagnosed with the asbestos cancer mesothelioma and instructed Harminder Bains Partner at Leigh Day for advice. He provided her with a copy of his apprenticeship deed and gave clear evidence of being exposed to asbestos whilst working at Imperial Papermills.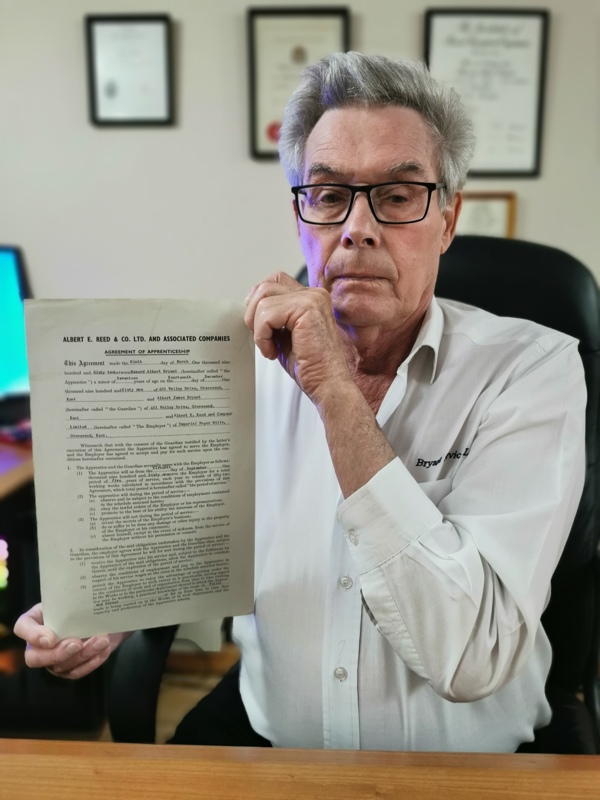 Harminder commenced a court case against Albert E. Reed & Company Limited as she argued at all material times Howard remained indentured and/or employed by Albert E. Reed per his deed of apprenticeship. However, this company argued that it had discharged its obligations and that it was Imperial Papermills who owed a duty of care to Howard. They referred to a clause 3(6) of the apprenticeship deed which provided that "it shall be a sufficient discharge of the Employer's obligations under this Agreement if, at the request of the Employer, those obligations are carried out and performed in accordance with the terms hereof by any one or more subsidiary or Associated Companies of the Employer in which the trade of Fitter and Turner is carried on".
Albert E. Reed fiercely contested the case and tried to put the blame on Imperial Papermills knowing full well that Imperial Papermills was insolvent and that no insurance company could be traced.
It was not until the day before the trial was due to commence, that Albert E. Reed finally conceded that they owed a duty of care to Howard and he subsequently received substantial compensation.
This case shows the value of keeping documents. If Howard had not kept his apprenticeship deed there would have been no way of proving the correct identity of his employer. Due to the fact Imperial Papermills was in charge of the payroll it was listed as Howard's employer at the Inland Revenue.
This case also highlights how companies can by regularly changing names make it extremely difficult for people to correctly identify and trace their employers of many years previous. Howard's employer changed its name on no less than seven occasions. These were as follows:
Albert E. Reed & Co; Reed Paper Group Limited; Reed Group Limited; Reed International Limited; Reed International Plc; Reed Elsevier Plc; RELX Plc.
Howard said:
"Even though the case dragged on for over two years and I owe such a debt of gratitude to Harminder Bains and her team at Leigh Day. It was their determination and persistence that in the end won the day. Thanks again Harminder I could not have got there without you".
Counsel representing Howard were Robert Weir QC and Patrick Kerr.
Photograph shows Howard with his indentures.