Family of former Derby plasterer appeal for information following his asbestos-related death
A family whose dad was a local authority plasterer are appealing for information following his death from the asbestos-related disease, mesothelioma.
Barry Richards, who was from Alvaston in Derby, worked for Derby Corporation from 1955 to 1968.
While working for the corporation, Barry would maintain and repair old houses, some of which were built using asbestos.
 
As a plasterer, he worked on different housing estates in Mackworth, Bolton Lane and Shardlow, and he also worked at Southgate School when it was being built in Brighton Road.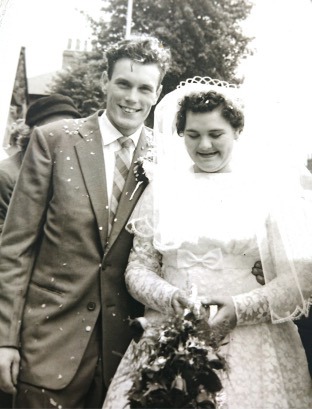 Barry was exposed to asbestos when working alongside men spraying steel girders with asbestos on one contract and when working in rooms where joiners had cut asbestolux sheets up, leaving dust on the floors and surfaces that Barry was then exposed to.
 
In July 2019, Barry went to see his GP with chest pain. In February 2020, he was diagnosed with mesothelioma, and he died on 31 July, 2020 aged 83.
 
Helen Ashton, asbestos claims solicitor at Leigh Day, said:
"We are appealing for former colleagues of Barry Richards at Derby Corporation between 1955 to 1968 to come forward with any information about asbestos and the working conditions."
Anyone with information is asked to contact Ose Osuide at Leigh Day on 0161 393 3563 or email Ose at OOsuide@leighday.co.uk or Helen at hashton@leighday.co.uk