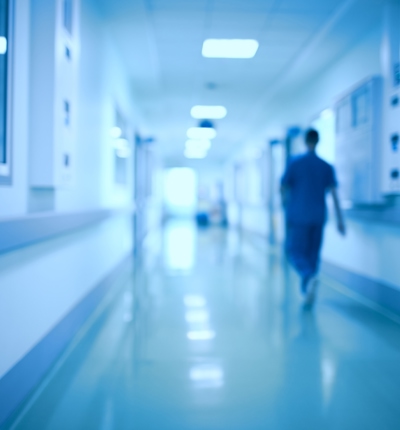 Doctors' relationship issues had 'potential to compromise' neurosurgery patient care at University Hospitals Birmingham
Poor team working and 'deep-rooted' relationship issues in the neurosurgery department at University Hospitals Birmingham Foundation Trust "had the potential to compromise patient care", says a leaked review by the Royal College of Surgeons (RCS).
Some consultant neurosurgeons had prioritised personal or professional differences over patient care, and the relationship issues were "amplified" within the wider surgical workforce, reports the Health Service Journal (HSJ), which has seen the review completed in May, 2020.
The RCS report states: "Poor team working and inter-relational difficulties, which had been deep-rooted and recognised to have existed for some time, have had the potential to compromise patient care and will be likely to continue to do so if these issues remain unresolved."
The review highlights issues with training in the departments that stretch back seven years, with trainees "'caught in the middle' of a dysfunctional group of consultants".

Management had not addressed "unacceptable" behaviour and steps to address problems had been "largely ineffective".

An update to the review, in December 2020, stated the Trust had made progress and previous concerns were resolved. The education regulator will undertake a further review in June 2021, says the HSJ.
A separate and independent review is under way into the care of 23 patients at the trust who, between 2017-19, had a type of neurosurgery known as deep brain stimulation (DBS) reported the BBC.
The DBS service was suspended in November 2019, says the HSJ, and awake craniotomy procedures were stopped the following month, following an investigation into a serious incident.
The review into the DBS service is not expected to report back until the autumn, reports Press Association and added that UHB said it had "welcomed" the RCS review and had been able to "work through" the majority of its recommendations, and improvements were "ongoing".
Leigh Day clinical negligence partner Brendan Hope said:

"The content of this report by the Royal College of Surgeons is concerning and the issue of difficulties caused by poor communication within departments is an issue we encounter in some of the clinical negligence cases that we handle.

"Patient care is paramount and any situation in which personal relationship issues become more important in decision making within a medical department must be rectified as a matter of urgency. It is disappointing that it appears to have lasted for such a prolonged period already."