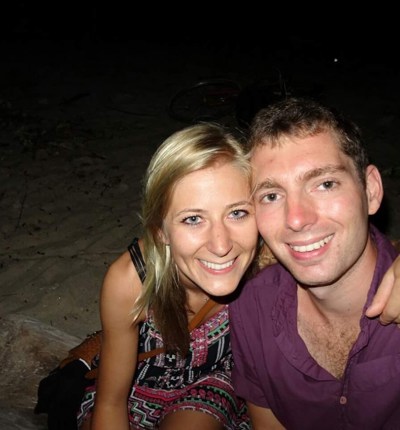 Baby died following mismanaged breech delivery at Frimley Park Hospital
A couple whose baby died following a mismanaged delivery at Frimley Park Hospital, Surrey, want to prevent other families enduring the same pain.
The hospital in Camberley has admitted that there was a failure to manage the delivery of Laura and James Ellis' first baby, Theo, which tragically led to his death in April 2019.

Laura attended hospital at 39+4 weeks following a spontaneous rupture of membranes. She was taken to the birth centre where neither an abdominal palpation nor vaginal examination were carried out. A breech presentation was not diagnosed until the second stage of labour had progressed and she was then transferred to the delivery suite where Laura was under the care of a junior obstetrician, despite it being a breech vaginal birth. The CTG was abnormal and indicated that Theo was becoming increasingly compromised but this was not picked up or acted upon. His delivery was affected by delays and management issues and it was followed by an inept attempt at resuscitation.

Laura and James were alarmed by the lack of understanding of National Guidance that was revealed by a Serious Incident Review held by the hospital. It failed to identify the fundamental failings that had resulted in Theo's death.

A later report by the Healthcare Safety Investigation Branch (HSIB) states:
Admission checks that may have identified that the baby was breech were not carried out.
The breech position was not identified until labour had progressed to the point where the baby's testes were felt.
Hospital policy did not declare an undiagnosed breech birth as an emergency, as should have happened.
There was not a consultant available on site to manage the birth, as is recommended in the Royal College guidance. The one consultant who was on site was in theatre and a junior doctor was instead sent to assist.
An on-call senior consultant was not called until 30 minutes after the breech position had been discovered.
The Senior Midwife asked the junior doctor to wait outside during the critical time when clinical intervention was needed
The hospital was not training its staff in accordance with the National Guidance and the staff attending the birth were not sufficiently aware of the increased risk of asphyxiation when the baby is breech. (Clinical intervention should have been carried out if there was a delay in delivery of more than five minutes after the buttocks were delivered).
There was a failure to identify that the baby's CTG was becoming increasingly abnormal for up to 27 minutes before the birth.
A senior paediatrician sent an inexperienced junior doctor to carry out the emergency resuscitation
The resuscitation equipment had not been properly checked and the oxygen cylinder ran out during the resuscitation attempt.
Laura and James say there were clear indications of an unsafe culture at the hospital as different disciplines were not working as a team. They question whether senior clinicians were providing the junior staff with the necessary skills, knowledge and support to ensure that patients were given safe care and treatment.

Theo's death was declared a stillbirth, which meant there was no inquest, even though there were recorded signs of a heartbeat after he was born.

A CQC report published in 2019, stated that Frimley Park Hospital midwife staffing levels breached national standards, the hospital's policies or procedures were not kept updated and routine checking of equipment was sometimes missed. Maternity safety was rated 'requires improvement', although the unit was graded 'good' and the hospital 'outstanding'.

Laura said:

"We are speaking out about Theo's death and what happened to us because we don't want anyone else to be failed so badly, and have their child die. We don't want anyone else to have to live with the unbearable pain and grief that we have endured.

"The Serious Incident Review document indicates the hospital was not sufficiently aware of the risk of a delayed breech delivery and was unaware of the National Guidance. Following the publication of the Safety Investigation Branch report, we would like assurances that staffing levels have been improved and will be maintained in line with national standards. All families whose children will be born at Frimley Park need to be assured that training is at national standards, that staff work as a team, and that equipment is always maintained to meet any eventuality."

Laura and James are represented by Leigh Day solicitor, Fiona Huddleston. She said:

"It is a relief to our clients that Frimley Health NHS Foundation Trust has admitted liability for the appalling treatment that Laura endured and for the errors that occurred during the delivery of their baby, Theo. They hope that in telling their story, Frimley Park Hospital will address the issues that have been highlighted in respect of the safety of maternity care at their hospital."