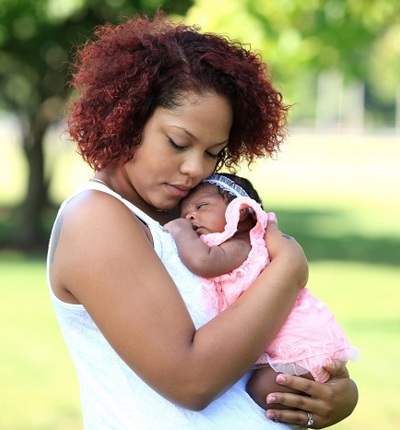 Woman settles fourth degree tear claim for more than £600,000
A woman who was left with a fourth degree perineal tear following childbirth has settled her medical negligence case for more than £600,000.
Posted on 19 November 2020
The woman, who we have called Margaret to protect her identity, suffered further problems when the tear was not promptly diagnosed and more difficulties resulted.
 
Margaret was admitted to hospital in 2015 for an induction of labour when she reached her due date.
 
She was given syntocinon and placed on a CTG to monitor the baby. Hours later, it was decided that a ventouse cup should be used to deliver the baby but that didn't work and forceps were used.
 
The baby was delivered without an episiotomy being carried out and what was thought to be a second degree tear was repaired in the delivery room.
 
A few days after she was discharged, Margaret started to experience leakage of faeces through her perineum.  She returned to the hospital in great distress, but was reassured that there was nothing to be concerned about and sent home after her wound was re-stitched. 
 
However, when the leakage persisted Margaret went back to the hospital. The fourth degree tear was then recognised and she underwent a repair operation.
 
The operation was not successful and Margaret had to have a colostomy bag fitted. When she suffered continuing leakage through her perineum, again she was reassured that her concerns were unwarranted. It was only after the colostomy was reversed that a fistula was diagnosed and Margaret then had to undergo another repair operation. 
 
Margaret is left with symptoms including incontinence of flatus and occasionally faeces, urgency, difficulties with toileting and sexual dysfunction. She has also suffered a psychiatric injury requiring treatment.
 
She has had to adapt her life significantly to manage her symptoms which are embarrassing to her and restrict what she is able to do. She faces the prospect of worsening symptoms when she reaches the menopause and beyond which are likely to threaten her ability to continue to work in her chosen field. Treatment may help reduce the deterioration she will experience, but she will be left with considerable problems throughout her life. 
 
Leigh Day medical negligence solicitor Kelly Lawford secured a settlement of over £600,000 for Margaret after arguing that an episiotomy should have been carried out and that the obstetrician delivering the baby should have controlled the delivery of the baby's head so as to prevent the tear.
 
She also argued that the extent of the tear should have been identified and repaired at the time and, if this had happened, Margaret would have avoided the symptoms she now has.
 
While the NHS Trust accepted that the extent of the tear should have been diagnosed and repaired, it denied that the tear itself was the result of inadequate care.
 
It took until shortly before the case concluded for the Defendant to accept the difference that early identification and repair of the tear would have made.
 
Margaret said:
 
"Due to the nature of my ongoing physical symptoms, it was extremely personal and at times upsetting to discuss. Kelly and the team showed great sensitivity throughout the proceedings and always made me feel like a person rather than a case number; something which really set them apart from the other law Firms I spoke to. The settlement means I can now explore the recommended private medical treatments and provides financial security in the event that I am unable to continue my career in the future." 
 
Kelly Lawford said:
 
"The consequences of a perineal injury can be enormous and can have a devastating impact on a person's day to day life and relationships.  I am pleased that we have been able to obtain a settlement for our client which will enable her to move on with her life with the reassurance that she will be able to obtain support, advice and treatment when she needs to in the future."