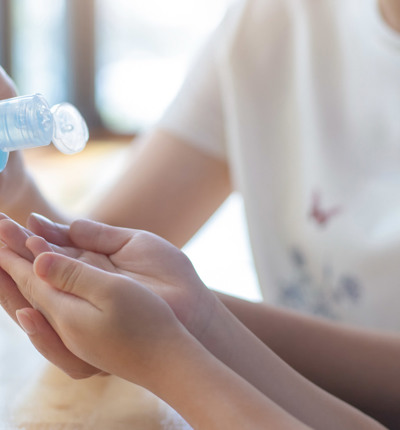 ​Union to take legal action on behalf of gig economy workers affected by coronavirus
The Independent Workers' Union of Great Britain (IWGB) has threatened legal action against the government, challenging its provisions for gig economy and low paid workers during the coronavirus outbreak.
Law firm Leigh Day, who are representing the union, sent a letter before action to HM Treasury yesterday challenging the current provisions relating to statutory sick pay (SSP) and the job retention scheme. In the letter the union argues that the provisions are unlawful because they disproportionately affect those in BAME communities and women, they breach the European Convention of Human Rights and they are in breach of the Public Sector Equality Duty. 

The new SSP arrangements do not apply to those without an employment contract, such as independent contractors and the self-employed, or to anyone who earns less that £118 a week. IWGB argues that millions of workers in the gig economy, who provide services such as deliveries of food and medical supplies, are not covered by SSP. Such individuals are likely to feel they cannot self-isolate if they have symptoms of coronavirus because they would be left with no income. Those earning less than £118 are also among the most vulnerable in society and would also be left with no income if they cannot work due to the virus.

The government's stated aims in making the new provisions are to protect individual and public health, and to protect individual and public economic wellbeing. IWGB argues that in order to achieve these aims the government must take into account a number of factors relating to those who are not classed as 'employees' including: the need for all categories of worker, regardless of their employment status, to be able to follow public heath advice to stay away from work if necessary without failing into financial hardship; the fact that those working in the gig economy are more likely to be economically vulnerable due to job insecurity and less financial resilience; and the risk that if adequate sick pay is not provided people will face a choice between destitution or attending work when they should be off sick or self-isolating, thereby putting themselves, their families and the wider public at risk.

Anna Dews from the Human Rights team at Leigh Day said:

"The Covid-19 pandemic has created job insecurity and financial hardship up and down the country. The government has taken some important steps towards protecting large sections of the workforce facing financial uncertainty in the coming months. However, our client believes it has fallen short by neglecting those who are not deemed to be employees under employment law. This group of workers must be protected and supported too. We are challenging this failure on behalf of the IWGB as our client believes the government's decision is discriminatory. Women, and members of the BAME community and people with underlying health conditions will disproportionately suffer."

Kiran Daurka from the Employment team at Leigh Day said:

"The failure to protect the income of gig economy workers could see people having to work despite medical evidence to stay at home, it is an urgent omission that has to be addressed now. Many gig economy workers are not treated as being employed by their employers and as such may not qualify for Statutory Sick Pay, or their pay may be so low that they do not reach the threshold for such pay. While some steps have been introduced by the government, these steps do not go far enough where employees are guaranteed 80% of their salary up to a cap of £2500 per month but gig economy workers do not have the same guarantees."

IWGB General Secretary Dr. Jason Moyer-Lee said:

"Many low paid and precarious workers are on the front lines of this crisis distributing food, delivering medical samples, cleaning buildings and looking after children in need, yet they have the least protection. Many who become sick or need to self-isolate will receive little or no sick pay. Others who are laid off will not receive wage subsidies from the Government because they are not employees.  No one wants to be litigating right now, but we also cannot stand by while our members are exposed to unnecessary risk or driven into destitution."

Ben Collins QC, Eleena Misra, Nadia Motraghi and Rachel Owusu-Agyei of Old Square Chambers are instructed by Leigh Day for IWGB.