The Ubele Initiative launches legal action calling for inquiry into COVID-19 impact on BAME groups
The Ubele Initiative, a BAME-led national organisation working towards building more sustainable communities across the UK, has launched legal action over failings in the Government's response to the disproportionate impact the Covid-19 pandemic is having on BAME communities.
The Ubele Initiative, which established the #WeNeedAnswers campaign, has sent an urgent pre-action protocol letter to Prime Minister Boris Johnson after it received no response to two letters it sent calling for action and voicing serious concerns over the issue.
 
Its first letter on 9 May, signed by more than 650 people including many leading figures from BAME communities, called for an independent public inquiry into the severe impact of COVID-19 on BAME communities.
 
Its second letter dated 3 June was in response to the Public Health England report 'Disparities in the Risks and Outcomes of COVID-19 into the impact of COVID-19' and complained that the PHE report produced no recommendations, had been stripped of a section relating to concerns of stakeholders, contained no detailed breakdown of the impact of Covid-19 on particular communities and also contained findings which had already been identified and published by other bodies.
 
Following a huge outcry from BAME communities the second part of the PHE Report led by Professor Kevin Fenton entitled Beyond the data: Understanding the impact of Covid-19 on BAME groups  was belatedly published on 16 June, 2020.
 
Now, represented by Leigh Day solicitors, The Ubele Initiative has sent an urgent pre action protocol letter seeking a response within seven days asking for: 
An explanation of what steps the Government has taken under the Equality Act 2010 to assess the impact on ethnic minority communities of lockdown-easing measures and the Test and Trace programme.
Full disclosure of any such Equality Impact Assessments.
An immediate independent inquiry over the next three months to investigate the underlying causes of the increased risk that ethnic minority groups face in relation to COVID-19 and produce recommendations which seek to protect ethnic minority groups from the increased risk of death from COVID-19 during a second or subsequent wave of infection.
A commitment from the government to undertake a more comprehensive, independent public inquiry into the disproportionate impact of Covid-19 on ethnic minority groups, which would investigate both the increased deaths amongst ethnic minority groups, the relevant causes of health disparities between ethnic groups in the UK, and the disproportionate economic impact of lockdown measures on ethnic minority groups. 
An Ubele Initiative petition calling for an independent inquiry into the impact of COVID-19 on BAME communities has been signed by more than 32,800 people.
 
In its pre action letter to Mr Johnson, The Ubele Initiative details data of deaths related to COVID-19 among the BAME community compared to those among the white population in the UK, as referenced in a Health Service Journal article, April 22, 2020.
 
It complains that the government has made no commitment to a prompt investigation into the underlying causes of health disparities, instead the National Institute for Health Research has called for research proposals with the potential to deliver public health impacts within 12 months.
 
The Ubele Initiative points to Article 2 of the European Convention on Human Rights under which the State has a duty to devise and apply appropriate systems for the identification of people in need of protection, a duty to take specific steps to protect life where there is  a "real and immediate" risk of death to an identifiable group of individuals, a duty to provide information to people exposed to particular risks, and a duty of effective investigation.
 
Its letter to Mr Johnson also asks whether any Equality Impact Assessments have been undertaken, as required by the Section 149 of the Equality Act 2010 which sets out the Public Sector Equality Duty, to assess the impact of both lockdown-easing measures and the Test and Trace programme on ethnic minority communities.
 
It asks for the disclosure of all such Equality Impact Assessments including specifically for those working in health and social care, security, construction, cleaning, caring, transport and education.
 
Yvonne Field, CEO and Founder, The Ubele Initiative, said:
 
"COVID-19 has devastated BAME communities and tens of thousands of people feel that the government needs to be called to account. We have tried, on two separate occasions, to enter into dialogue with The Rt Honourable Boris Johnson Johnson, MP, Prime Minister, however our letters have not even warranted a cursory acknowledgement.
 
"Given this deafening silence, we are left with no other option, but to support BAME communities to raise deeply held concerns. It had been our hope that the British government would be prepared to listen to people whose voices are often marginalised in our society. We believe BAME communities deserve a level of respect – many have laid down their lives for this country and yet their plea for answers continue to fall on deaf ears."
 
Michael Hamilton, Director, The Ubele Initiative, said:
 
"The Boris Johnson government has befuddled its way through a range of difficulties and issues. They have treated the electorate with disdain. They have not treated the coronavirus with the respect necessary to defeat the threat to our communities.
 
"As a result, many thousands of people have died unnecessarily. BAME communities have particularly suffered loss and pain as a result of the government's inaction. This pre-action letter demands that the government provides evidence of work it has done to protect BAME frontline workers and the BAME community as evidence grew, pointing to the disproportionate dangers to the BAME community. The entire world is calling on those in power to recognise and act on the wrongs which are being done to BAME communities. It is time to act!"
 
Patrick Vernon OBE, social commentator and campaigner, said:
 
"It is now clear and apparent that despite the attempts by the government in convincing BAME health professionals and the wider community that it wants to tackle and focus on high levels of deaths connected with COVID-19, it is just becoming an illusion or mirage where there is a lack of commitment and blatant disregard to our lives and humanity.
 
"This campaign, like previous ones over decades in fighting for race equality and justice, eventually resorts to a legal challenge to force scrutiny and public accountability for change. We hope the Prime Minister in the context of Black Lives Matter will take now seriously consider the issues raised in this pre-action letter and undertake an independent public inquiry to restore confidence and goodwill." 
 
Susan Cueva of the Kanlungan Filipino Consortium said:
 
"The NHS and care homes have relied heavily on migrants and BAME workers during the pandemic. The death toll among Filipinos has been shocking, accounting for 25 per cent of total deaths in the NHS and 30 per cent among nurses. This is wholly disproportionate as Filipinos only account for 1.4 per cent of the total workforce in the NHS. The government failed us. We need a public inquiry and a government action plan to protect us before any second wave."
 
The Ubele Initiative is represented by solicitors Lucy Cadd and Tessa Gregory from Leigh Day and Ayesha Christie and Dan Squires QC from Matrix Chambers.
 
Leigh Day partner Tessa Gregory said:
 
"Our client is deeply concerned that the Government's failure to have due regard to the needs of BAME communities during the pandemic has cost the lives of many loved ones and that going forward more lives will be unnecessarily lost unless the Government takes urgent action as it is required to do under the Human Rights Act and the Equality Act 2010.
 
"Given the ongoing pandemic and the substantial risk of a second wave our client considers that there is a clear and pressing need for the Government to take steps as required by law to both assess the impact of decisions being taken such as the easing of lockdown on BAME communities and to effectively investigate the root causes of the increased risk from Covid-19 so that concrete steps can be taken to protect those communities."
 
The Ubele Initiative is crowdfunding its legal action and ongoing campaign.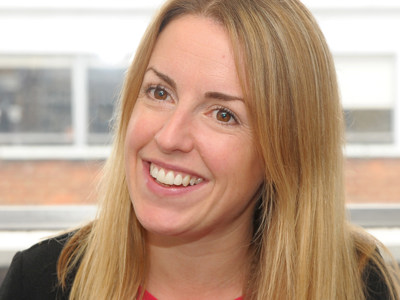 Tessa Gregory
Tessa is an experienced litigator who specialises in international and domestic human rights law cases