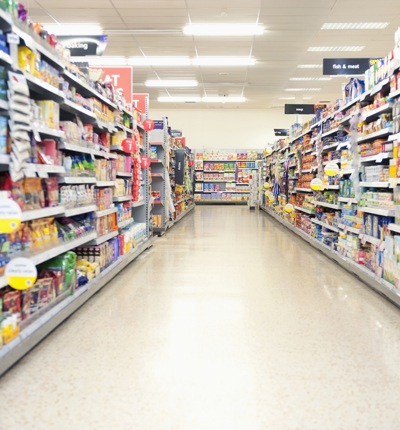 Store closure doesn't affect supermarket workers' right to join back-pay claim for equal pay
Supermarket workers who face losing their jobs because of store closures can still join a claim for equal pay, lawyers say.
Posted on 12 February 2020
The closure of Morrisons supermarket stores in Stratford Road, Shirley, Solihull, Birmingham; Makerfield Way, Ince-in-Makerfield, Wigan; Crombey Street, Swindon; and Pegler Way, Crawley; in November 2019 has left many would-be claimants thinking they might no longer be eligible to join the group claim which could entitle claimants to up to six years of back-pay.

But that is definitely not the case, say Leigh Day solicitors, who are bringing the claim for equal pay on behalf of more than 40,000 supermarket workers nationally in several group claims.

Workers who find themselves out of work or threatened with redundancy because of the Morrisons supermarket store closure still have the right to join the equal pay claim provided they are within the relevant time limit.

The claim is on behalf of customer-facing employees who work in supermarkets across the country.
The employees, mainly women, claim their work is of equal value to that of workers, mainly men, who work in the supermarkets' distribution centres.

The difference in hourly pay typically seen across the supermarkets for a shop floor worker and a distribution centre worker can range from £2 to £3. Lawyers believe the average worker could be entitled to £10,000 in back pay up to six years. 

In a Supreme Court ruling in October 2012, Leigh Day won the right for equal pay claims to be brought in the High Court up to six years after a worker leaves the employment where pay discrimination may have occurred. The judgment effectively extended the time limit for equal pay claims from six months to six years, the biggest change to Equal Pay legislation since it was introduced in 1970, with huge implications for hundreds of thousands of workers.  
 
Emma Satyamurti, a partner in the employment team at Leigh Day, said:

"The staff working in the stores tend to be predominantly women while the warehouses are mostly staffed by men. While store and warehouse jobs may involve different tasks, we believe that any objective comparison of the roles shows that they are of equal value.

"Yet despite the importance of their work serving customers and ensuring supermarkets are properly stocked and presented, our clients are paid less. We don't think this is right. Many women and men who have lost their jobs in the recent store closures may think they have also lost their chance to secure equal pay but this is not the case.

"Employees who lose their jobs are still potentially entitled to up to six years' back pay if they bring a claim."
 
Any Morrisons supermarket workers who wish to join the claim, whether or not they are affected by store closures, can contact Leigh Day solicitors on 020 3780 0410.