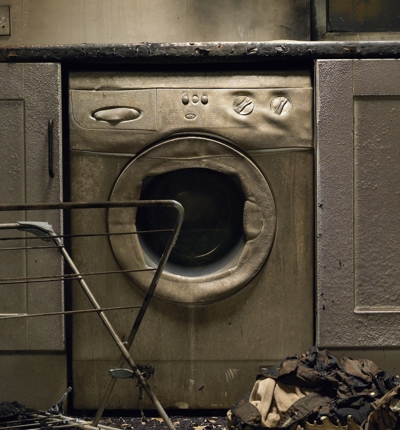 Product liability solicitor urges Whirlpool washing machine owners to check machines after recalls
Whirlpool announced yesterday it is recalling a further 5,000 washing machines after finding problems in three more models. The company is already trying to locate 519,000 washing machines which are also at risk of catching fire.
Posted on 30 January 2020
Product safety solicitor Thomas Jervis is urging the public to check their Whirlpool washing machine model, even those who had previously been given the all clear, after the company has announced models WMAQC641PUK, WMAQG741PUK and WMFG741GUK are to be recalled.
 
In November 2015, Whirlpool identified a potential safety concern with two types of tumble dryers from their Indesit, Hotpoint and Creda brands manufactured between April 2004 and September 2015.
 
In July 2019, it was announced that Whirlpool's affected machines would be recalled. In November 2019 a report was published by MPs on the safety of UK electrical goods which criticised Whirlpool's approach to customer safety and called for an independent regulatory body for electrical goods.  
 
The model numbers can be found on the back of the washing machine or on the recess inside the door. Whirlpool has set up a model checker online and a free helpline, available on 0800 316 1442.
 
Whirlpool has said it would contact all owners of the machines that it is aware of.
 
Whirlpool vice president Jeff Noel said:
 
"We know there is still work to do. That's why we are working seven days a week to look after our customers and running a widespread campaign to raise awareness."
  
Thomas Jervis, product safety solicitor at Leigh Day, said:
 
"Consumer safety is paramount, and it is concerning that Whirlpool continues to announce washing machine models which are at risk of catching fire.
 
"We urge owners of Whirlpool washing machines to check their model and to contact Whirlpool if their machine matches any of those recalled."
 
Leigh Day represents those residents affected by the Shepherd's Bush Tower Block Fire and the families of the late Douglas McTavish and Bernard Hender.