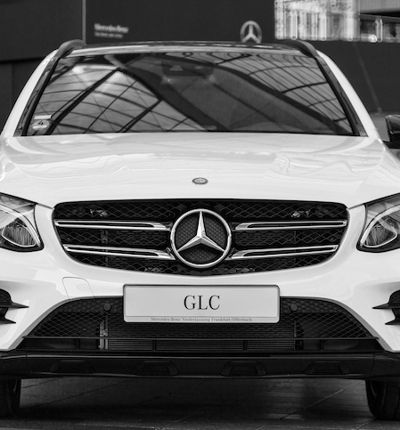 Leigh Day launches claim against Mercedes-Benz
High Court proceedings have been issued against Mercedes-Benz on behalf of UK car owners who believe their vehicles were fitted with illegal software that breached EU emissions regulations.
Posted on 03 December 2020
Leigh Day has been approached by 35,000 people who believe they have been sold an affected Mercedes vehicle. People who may be eligible to claim include owners of any Mercedes vehicle subject to a recall by either the KBA or Mercedes itself. Up to 600,000 vehicles have so far been recalled across England and Wales as a result of emissions software.

The claims issued to date are on behalf of 288 Leigh Day clients who were reaching the six-year limit by which time court proceedings must begin.

The claims are for:
Damages (compensation) including exemplary damages, in respect of fraudulent misrepresentations
Breach of contract and claims under the Consumer Credit Act 1974 as well as other consumer legislation.
Leigh Day will continue to issue further claims on a rolling basis to protect the position of other clients as they approach their six-year time limit.

Formal particulars of the claim are due to be issued in February 2021.  The claims could be worth up to 75 per cent of the purchase price of the vehicle for each driver.
Join the Claim
See if your car has been affected
Leigh Day solicitor Lucy Martin said:

"These cars were advertised as being more environmentally friendly. However we believe that certain Mercedes-Benz vehicles were fitted with software in breach of EU emissions regulations, and that owners of such vehicles are entitled to compensation because they were mis-sold them."
 
Leigh Day partner Boz Michalowska-Howells, who leads the team handling the Mercedes-Benz claim, said:

"Claimants who issue proceedings are at risk of having to pay defendants' costs in the event the claim goes to trial and loses. However, Leigh Day clients have secured the benefit of an after-the-event insurance policy from independent commercial insurers, which will protect claimants from having to meet those costs personally. Securing the insurance policy is extremely important as  it demonstrates that the insurer has confidence in both case strategy and the legal team."

Drivers who believe their Mercedes-Benz vehicle may be affected can find out more information and join the claim here.