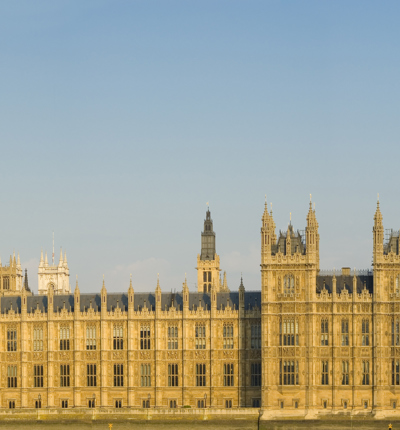 Lawyer welcomes Government's commitment to investigate Leicester garment factory claims
Lawyer Ross Whalley who is acting for a number of bereaved families over the lack of PPE and other workplace protections provided by employers during the COVID outbreak has welcomed the commitment by the Government to investigate claims that Leicester garment factories ordered sick employees to carry on working as normal despite the COVID-19 pandemic.
A report by the campaigners Labour Behind the Label, revealed by the Guardian claimed that workers had been instructed to return to work during the pandemic even when reporting symptoms and slammed what they perceived as a "shameful disregard" for worker safety.
 
Another worker told Labour Behind the Label that over a dozen workers had COVID-19 at the same time. The report claimed that in some factories there were no physical distancing measures in place.
 
Ross Whalley from the personal injury team at Leigh Day, who is acting for a number of workers and their families against employers following the COVID outbreak, said:
 
"These allegations are very worrying, and we welcome the commitment by the Government to look into these practices, this needs to be done urgently as it appears that some factories have remained open, with others soon to re-open, despite the gravity of the city's second lockdown. 
 
"Whilst historically, these workplaces have very poor general working conditions, to continue normal operations during this pandemic shows a blatant disregard for the welfare of their workers. Sadly, if this is the case then it is a clear case of profit before people's lives. 
 
"It is high time for the HSE, who have been criticised in some quarters for their recent lack of visibility and enforcement despite additional Government funding, to take urgent action to investigate and punish errant employers. Failure to do so, can only perpetuate the resurgence."
 
Alok Sharma, the business secretary, has vowed to look into the claims as fears are raised that a disregard for health and safety measures in Leicester's factories could be leading to increased infections in the locality.
 
Mr Sharma told the BBC: "The fact that this has come to light I think means that we will be able to look into this and I'm quite sure that if there have been breaches, they will be dealt with."
 
Dominique Muller, the author of the campaigners' report, said: "The government should have picked up on this long ago. They should be undertaking proper monitoring of garment factories. They've been aware of reports of illegality in the Leicester garment industry for a long time and done nothing. We hope very much that all the allegations will now be investigated.
 
"Ultimately this is too little, too late. The fact that coronavirus has taken hold in Leicester again is a powerful reminder of the need to investigate these problems proactively, not wait for the crisis to hit and then act."
 
The city's garment factories have been the subject of concern for years; the mostly migrant workers are paid as little as £3 an hour in some cases.