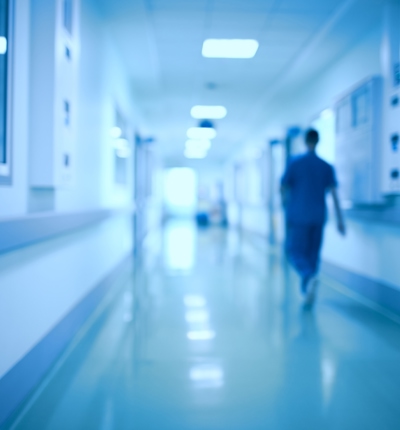 Full scale review into hospitals run by Spire Healthcare urged by lawyers for patients
Lawyers who have represented patients injured through alleged rogue practices by senior surgeons have called on the Government to review the treatment of both NHS and private patients at hospitals run by Spire Healthcare.
Posted on 31 January 2020
The calls follow the announcement that over 200 letters were sent to patients last week warning them that they may have been injured following alleged unnecessary and inappropriate treatment performed by senior orthopaedic surgeon Mr Rahman at the Spire Parkway Hospital in Solihull.
 
Medical injury lawyers at law firm Leigh Day have previously called for more to be done to protect patients in Spire Healthcare run hospitals, including the Spire Parkway hospital, but these calls have 'fallen on deaf ears', according to the head of medical injury at Leigh Day, Suzanne White who represented a man who had been referred for inappropriate treatment for his prostate cancer at the Spire Gatwick Park Hospital by consultant Paul Miller.
 
Mr Miller was criticised over the deaths of 10 cancer patients in his care by a Coroner following an inquest in October 2019.
 
In 2016 NHS patients were alerted to the practices of urological surgeon Mr Manu Nair, who featured on the Channel 4 programme 'Embarrassing Bodies'. Mr Nair was suspended from practicing at the Spire Parkway hospital as well as the Solihull Hospital and Heartlands Hospital in the West Midlands.
 
Over 150 patients were notified that they may have been injured by Mr Nair during the treatment of prostate cancer. Anna Brothers, a solicitor at Leigh Day, successfully settled a claim for £75,000 for a patient of Mr Nair's at Spire Parkway Hospital.  
 
It was not until the NHS-led patient recall and investigation that the man became aware that Mr Nair had failed to remove his prostate and that he had therefore had been living with untreated prostate cancer for over 5 years.
 
Mr Nair was reported to the General Medical Council who investigated various complaints over a period of 3 years and it was decided that he could continue working as a urologist albeit under supervision. 
 
In May 2017, surgeon Ian Paterson was found guilty of wounding with intent and jailed for 20 years after carrying out numerous procedures for no medically justifiable reason on 10 patients between 1997 and 2011. Mr Paterson practiced at the Spire Parkway Hospital. An independent inquiry into the circumstances surrounding Paterson's malpractice will publish its findings on 4 February 2020.
 
Suzanne White, the head of medical injury at Leigh Day said:

"What is particularly disturbing about this latest recall at the Spire Parkway Hospital is not only its similarity to Paterson, Miller and Nair cases but that the previous calls for better safeguards seem to have fallen on deaf ears.
 
"We await the result of the independent inquiry into Mr Paterson, but to now have three surgeons who have all been the subject of recalls for hundreds of patients, seems to suggest deeper systemic and cultural issues potentially affecting the safety of patients at Spire Healthcare.
 
"What will come of the investigation into Mr Rahman remains to be seen. However, there clearly needs to be a much closer look at the practises at the Spire Parkway but also of Spire Healthcare as a whole."
 
If you have been treated by Mr Nair or Mr Rahman and you think that either surgeon could be responsible for injury to you then please contact our medical injury team who will listen to your story and will be able to tell you whether you might have a claim and can help you through what you need to do next.