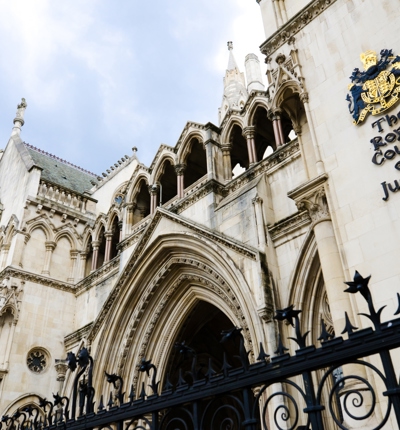 Four single mums win Court of Appeal universal credit case
Three judges at the Court of Appeal have unanimously dismissed the Government's appeal and ruled that the Secretary of State for Work and Pensions (SSWP) has acted irrationally and unlawfully.
Three judges at the Court of Appeal have unanimously dismissed the Government's appeal and ruled that the Secretary of State for Work and Pensions (SSWP) has acted irrationally and unlawfully by making universal credit regulations which fail to take into account that the date monthly salaries are paid can vary because of weekends and bank holidays.

In a judgment handed down today (Monday, June 22) three judges at the Court of Appeal ruled that "the failure of the Secretary of State to ensure that the Regulations cater for the phenomenon of 'non-banking day salary shift' is unlawful".
 
In her lead judgment Lady Justice Rose concluded:
 
"The threshold for establishing irrationality is very high, but it is not insuperable.  This case is, in my judgment, one of the rare instances where the SSWP's refusal to put in place a solution to this very specific problem is so irrational that I have concluded that the threshold is met because no reasonable SSWP would have struck the balance in that way."
 
The judges accepted that up to 85,000 universal credit claimants may be affected by the ruling.
 
The Government went to the Court of Appeal after single mother Danielle Johnson, along with three other mothers supported by the Child Poverty Action Group (CPAG), won a High Court legal challenge to the Government's interpretation of regulation 54 of the Welfare Reform Act 2012 which meant some months she would receive much less in universal credit than in others.
 
Danielle, a school-dinner lady is paid on the last working day of each month and her benefit assessment period runs from the last day of the month to the penultimate day of the following month. This  means in some months, due to a weekend being at the end of a month, her wages are deposited in her bank account a day or so earlier than in other months. The universal credit computer system interpreted this as Danielle having earned twice as much in one month and none in others, so her universal credit payment would be calculated accordingly.
 
It resulted in extreme fluctuations in her income and, and in several months she lost the work allowance part of the universal credit payment, meaning she was around £500 per year worse off.
 
Although the judges overturned the lower court's interpretation of regulation 54, they agreed with Danielle and the three women CPAG represents that it is irrational of the SSWP not to come up with a system that accommodates universal credit benefit claimants' regular monthly pay dates when they are paid early because pay day falls at a weekend or bank holiday.
 
Lady Justice Rose said the Respondents' challenge "should succeed on the grounds of irrationality" and said she entirely agreed with the Divisional Court's description of the way that regulations apply to the Respondents as being "odd in the extreme". 
 
The variation in Danielle's benefit award caused her severe cash flow problems.  Between them the four mothers fell into rent arrears, defaulted on council tax, incurred bank overdraft charges, borrowed money and even become reliant on food banks to make ends meet. One of the mothers had to decline a promotion and put her professional aspirations on ice because of the way the UC system treated her earnings. Another felt compelled to give up her job to look for alternative employment where there was no clash between her pay date and UC assessment period
 
Lady Justice Rose commented that Danielle: "expresses her doubts whether she will ever be able to get back on top of her finances and worries that cash flow problems will mean she is unable to pay her rent, jeopardising her tenancy."
 
In her judgment Lady Justice Rose described the situation faced by Danielle and the others as "perverse" and in finding against the Government she considered the tens of thousands it would affect, the duration of the impact and the arbitrary nature of the occurrence.
 
She said she did not accept the SSWP's argument that "oscillations in universal credit payments are a central feature of the universal credit scheme", that "it is set up to respond immediately to changes in circumstances of claimants as they move in and out of work" had merit in the circumstances of this case.
 
She said: "The oscillations here are not a response to any change in the Respondents' work patterns or family circumstances.  The oscillation is a response only to whether the last day of the month falls on a non-banking day or not."
 
She said: "The SSWP has put forward no reason why the date on which these Respondents submitted their claim for universal credit should result in them losing a considerable amount of money each year for however long their entitlement lasts.  In my judgment this is the most egregious aspect of the way the system works."
 
The SSWP had argued that to accommodate the changes needed, there would need to be a wholesale move away from automation back to a former method of manual calculation and that any change to the computer system would cost at least £7.35 million.
 
Lady Justice Rose said:
 
"I cannot accept that the programme cannot be modified to ensure that the computer can recognise that the end date of a particular claimant's assessment period coincides with their salary pay date so that if the latter date falls on a non-banking day the receipt of two roughly equal payments is likely to be the result of a salary payment being made a day early and the second payment should be moved into the next assessment period."
 
Lord Justice Underhill added:
 
"Non-banking day salary shift is common and entirely predictable, and its arbitrary effect on entitlement to universal credit is now well-recognised, whether or not it was actually predicted when the scheme was being designed.  That effect has a severely harmful impact, which they can do nothing to avoid, on very large numbers of vulnerable claimants."
 
He considered the fundamental question of "whether Parliament can have intended the rule-making power to be exercised in a way which produces so arbitrary and harmful an impact on the Respondents and the very many other claimants who are in the same position"  and concluded: "I do not believe that it can."
 
Following the judgment, Danielle Johnson said:
 
"I get a regular monthly salary and the support I get from universal credit should reflect that. I am relieved that the judgment means that the Government must now act to ensure that I and others affected will no longer lose out on money and will have a steady cash flow. I find it unbelievable that the Government has fought this case in the courts for so many years, it should not have taken the Court of Appeal to tell them something which is just a matter of common sense."
 
Leigh Day solicitor Tessa Gregory said:
 
"We are delighted with the Court of Appeal's judgment which is a complete vindication of our client's case. Universal credit was designed to 'make work pay' yet our client, who like millions of others is paid on the last working day of the month, found herself facing severe hardship because the Secretary of State made regulations which fail to take into account that the date when someone is paid may vary because of non-banking days.
 
"The Secretary of State committed to a "test and learn' approach in rolling out universal credit yet she refused to listen to these four hard working mums when they raised this issue over two years ago.  Our client hopes the Secretary of State will now accept the ruling and take urgent steps to fix this perverse situation which as noted by the Court only serves to disincentivise work."
 
Danielle Johnson was represented by Lewis Hadler and Tessa Gregory of Leigh Day Solicitors and Tom Royston of Garden Court North and Jenni Richards QC of 39 Essex Street.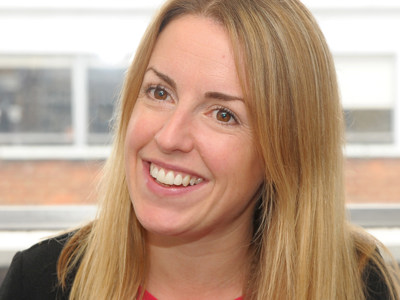 Tessa Gregory
Tessa is an experienced litigator who specialises in international and domestic human rights law cases