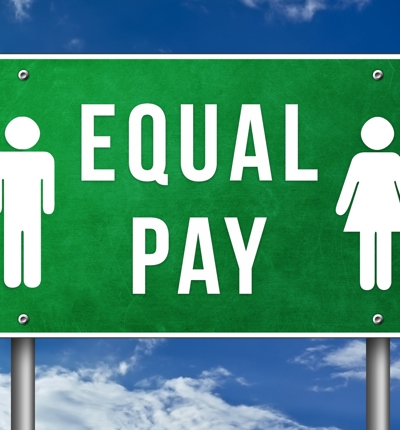 Equal Pay Bill campaign to be launched on Wednesday 5 February
A Private Members' Bill which would greatly improve a woman's ability to enforce her equal pay rights has had its first reading.
Posted on 04 February 2020
Campaigning for the Bill, which Leigh Day employment specialists have helped to draft, will be launched at Westminster on Wednesday 5 February by The Fawcett Society.

The Equal Pay Bill (HL) 2019-20 was presented for its first reading in the House of Lords on Tuesday 28 January by Labour life peer, Baroness Prosser and was ordered to be printed.

In light of several high profile individual equal pay claims which have attracted national attention in the past few months, it is hoped that the Bill will gain traction at Westminster.

The Bill serves to make provision for a right for employees to obtain information relating to the pay of a comparator; 
To reform remedies and time limits relating to equal pay; to provide a right to equal pay where a single source can rectify unequal pay;
To amend the statutory statement  of particulars to include equal pay; 
To provide for requirements on certain employers to publish information about the differences in pay between male and female employees and between employees of different ethnic origins; and for related purposes.
The next stage is second reading - the first opportunity for members of the Lords to debate the main principles and purpose of the bill.

Sam Smethers, Chief Executive of the Fawcett Society said: 

"This bill would make equal pay a reality and transform our outdated equal pay legislation by giving women access to pay information they need and much earlier in the process.

"It would also transform gender pay gap reporting, making it much more effective and introduce gender pay reporting by ethnicity, acknowledging the multiple discrimination that women of colour face. We are extremely grateful to Leigh Day and all our legal experts who have worked with us to prepare these proposals."

Paula Lee, of Leigh Day, said:

"The Bill is a much needed and very welcome step  in the campaign for the legislative changes necessary to make a woman's right to equal pay for equal work an enforceable reality. Leigh Day is currently representing  43,000  supermarket retail workers, who are comparing their jobs with those done by men in the distribution centres. It is the lack of a formal right to comparator pay information at an early stage, which allows unequal pay to thrive across all business sectors; from the City to the factory."