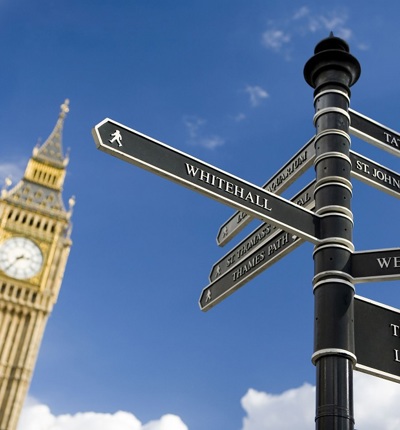 Asylum seekers claim they were unlawfully detained under Home Office policy
Asylum seekers who have experienced illegal detention in the UK under the application of an EU regulation are bringing a legal claim against the Home Office.
Posted on 25 October 2020
The claimants were all arrested and detained by the UK Border Force under Home Office guidance and the Dublin III regulation which states that refugees must claim asylum in the first European country in which they arrive after fleeing their own country.
 
The regulation does permit the detention of asylum seekers before they are returned to the country where they first arrived in Europe – but only where there is a significant risk of them absconding, and the detention must be proportionate, for as short a time as possible and only where "less coercive means" were unavailable.
 
The claimants represented by Leigh Day were all detained in line with Home Office Enforcement Instruction and Guidance. However, in December 2019 the Supreme Court ruled that the Home Office policy was unlawful – it did not meet the criteria for detention permitted under the Dublin III regulation.
 
The court also ruled that the detainees who had brought the claim were entitled to substantial damages.
 
Now the asylum seekers represented by Leigh Day are bringing their own claim for damages against the Home Office.
 
Stories of detention
One of our clients is a national of Sudan. Our client was arrested and severely tortured in Sudan by security forces on suspicion of being loyal to an Opposition political party. He escaped to Libya where he was once again detained and tortured before managing to flee to Italy.  Sadly, in Italy too he was detained and mistreated by detention centre guards. He eventually arrived in the UK but was again immediately detained by the Home Office, purportedly under the Dublin III Regulations with a view to returning him to Italy. Our client remained detained for a period of almost three months, despite a detention doctor's report expressing concerns that he was a victim of torture. Following our client's release, the Home Office eventually agreed to consider his asylum claim and he was granted refugee status.
 
Another of our clients is an Iranian national who as a result of his political activities, was arrested and tortured in an Iranian prison for three days. Upon release he fled to Germany where he suffered further ill-treatment while living in a refugee camp. He then travelled to the UK where he was detained by the Home Office under the Dublin III Regulations. While detained our client self-harmed and repeatedly stated that he wished to end his life. He was eventually granted refugee status in the UK.
 
Leigh Day Solicitor Waleed Sheikh says there are likely to be thousands of other asylum seekers who have similar stories to tell. He said they were very likely to also have a valid case to bring against the Home Office.
 
Waleed Sheikh said:
 
"Many of our clients are vulnerable individuals who were forced to flee their countries not out of choice, but due to the most horrific experiences which most of us in the UK will fortunately never witness, let alone experience. 
 
"Having made the brave and perilous journey from across the world, in the hope of finding safety and a secure future in a free country, they were instead put into detention centres.
 
"The Courts have found that the Home Office's own guidance is not compliant with the legal requirements, and the detention that was carried out in its name was in breach of the Dublin III regulation.
 
"Our clients have a clear claim against the Home Office, which owes them reparations, and it is likely that there are thousands of other asylum seekers living in Britain who have had a similar experience and are also entitled to make a claim."