Asbestos team joins panel of law firms for asbestos cancer charity
Leigh Day's asbestos team have been appointed to a panel of recommended specialist law firms for the national asbestos cancer charity Mesothelioma UK.
Mesothelioma is a devastating cancer, usually affecting the lining of the lungs and stomach, which is only known to be caused by asbestos. 
 
Mesothelioma UK was launched in 2004 with support from Macmillan Cancer Support and became an independent charity in 2009.  The charity is dedicated to providing specialist information, support and education to all UK mesothelioma patients and their carers and is committed to improving the care and treatment of patients.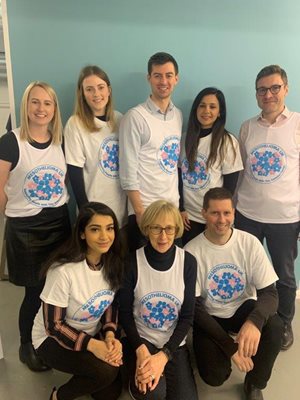 Leigh Day staff launch Fitness for February for Mesothelioma UK
 
Mesothelioma UK has a network of a specialist mesothelioma nurses based in NHS hospitals who provide vital support and care to those with mesothelioma and their families.
 
The Mesothelioma UK panel is designed to ensure mesothelioma victims and their families receive specialist advice on compensation claims.  The panel of recommended law firms, including Leigh Day, will help with fundraising and will campaign to develop awareness of the disease and the work the charity undertakes.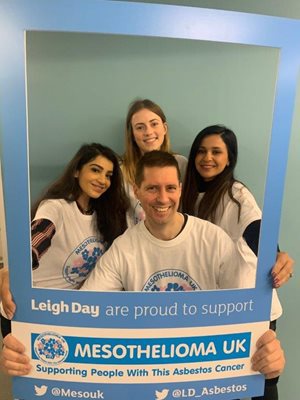 Leigh Day partner Daniel Easton and some of his team at the Leigh Day Fitness for February fundraiser 

Leigh Day have represented thousands of mesothelioma and asbestos victims and has been a supporter of Mesothelioma UK for many years.  We are committed to supporting the charity and its endeavours.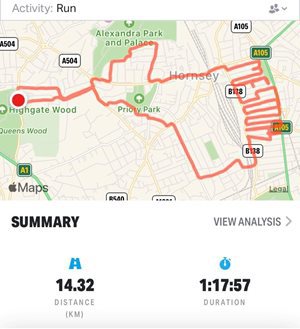 A piece of 'Strava Art' created by Leigh Day solicitor Ewan Tant to celebrate Fitness for February

Most recently, our asbestos team raised over £1,000 for Mesothelioma UK through the "Fitness for February" challenge with members of the team running, cycling and undertaking other activities to raise funds.
 
Partner Daniel Easton said "We are pleased to be able to continue supporting Mesothelioma UK both now and into the future with the important work they do and the support they provide to mesothelioma victims and their families.