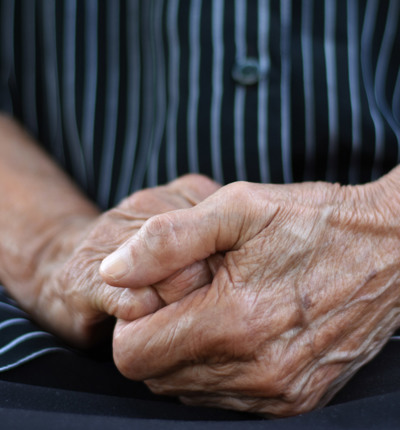 Woman receives damages after arthritis operation leaves her in more pain
Medway NHS Foundation Trust settles medical negligence claim and pays damages after thumb surgery
Posted on 18 January 2019
A woman, known as Mrs S to protect her identity, has received a six figure sum of damages after being left suffering from complex regional pain syndrome following surgery to her left thumb.

Mrs S instructed medical negligence specialist, Brendan Hope to act for her in a claim against Medway NHS Foundation Trust. Solicitor Julie Struthers assisted on her case. 

Mrs S underwent a pyro carbon disc replacement to her left thumb at Medway NHS Foundation Trust as treatment for arthritis. After the surgery, Mrs S experienced a very different pain to her arthritic pain. It was a persistent constant severe pain. It affected the side of her wrist as well as her thumb, and it got worse when she used her hand. She would suffer shooting pains up her arm several times a day and if she bumped her hand it would be extremely painful, which made her avoid going out anywhere that may be busy. Mrs S was diagnosed with Complex Regional Pain Syndrome (CRPS). 

Mrs S found out that the pyro disc procedure was not the conventional operation used for treating thumb arthritis such as hers. It was a newer procedure which the surgeon was not very experienced with. Prior to the operation she was not told about different types of surgery that she could have, or the risks and benefits of each. She was also not told that her pain could be worse as a result of the operation. 

If Mrs S had been told this information before her operation she would have opted for a trapeziectomy, the standard treatment. She is required to carry out manual work with both her hands for her full time job, which is necessary to pay her mortgage and she would not have taken a risk on a more unknown operation.  

Mrs S remained under the care of Medway NHS Foundation Trust. She underwent two further surgeries on her thumb with the aim of alleviating her pain but these interventions brought no benefit and resulted in an exacerbation of Mrs S's pain symptoms. Mrs S continues to suffer from CRPS. 

Medway admitted that Mrs S had not been appropriately consented for her initial operation. Mrs S obtained expert evidence which stated that with a trapeziectomy, she would have avoided her CRPS. The Trust denied that she would have avoided CRPS with a trapeziectomy. However, they agreed to make an award of damages, which can be used to fund further pain management treatment for Mrs S. 

Brendan Hope said: 

"I am delighted for Mrs S that we have come to an acceptable conclusion in her claim.  Sadly, this case is another example of a doctor not giving a patient adequate information during the consent process about the available treatment options and effectively making decisions on their behalf.  That is not how the process of consent should work. 
"The need for patient involvement in their own treatment is obvious.  If Mrs S had been given all of the options, we believe she would never have undergone this procedure which resulted in her injuries.  She would have avoided significant lifelong pain and distress.  I hope the Trust will learn lessons from this case."