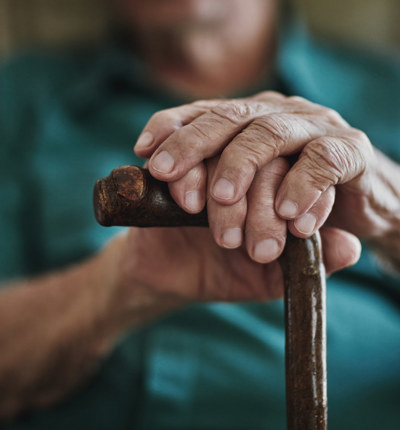 Six-figure settlement reached following malpositioned hip replacement surgery
A man who underwent a negligent hip replacement, and suffered for years with malpositioned hip components, has received compensation from the NHS Commissioning Board.
Posted on 20 February 2019
Mr DS was diagnosed with an arthritic hip and underwent a hip resurfacing procedure at New Hall Hospital, Salisbury, in April 2009. A few weeks later, the resurfacing failed and he suffered a femoral neck fracture as a result of avascular necrosis, a lack of blood supply to the bone leading to tissue death. His hip was promptly re-operated on, this time with a total hip replacement.

Following the hip replacement, Mr DS became aware of a number of problems. His hip felt clunky and unstable and he noticed that two of the components - the stem and the ball - would become misplaced when he raised his leg or when standing up from a sitting position. To avoid the stem and ball from slipping out of its position, he found that he had to manually hold it in place. As a professional mariner, this was becoming extremely problematic and Mr DS found that he could not work with his hip in this condition.

Mr DS returned to see his surgeon and told him about the problems he was having. His surgeon thought that Mr DS was making good progress following his hip surgery and advised him that his residual issues would resolve over time and with input from physiotherapists.

Mr DS followed his surgeon's advice and underwent physiotherapy. Unfortunately, his symptoms did not improve and, in the meantime, he was finding it impossible to secure work and was beginning to run into financial hardship.

After realising that physiotherapy was not working and that his hip was not improving, Mr DS sought a second opinion from another orthopaedic surgeon. This surgeon identified that parts of Mr DS's total hip replacement had been inserted at an incorrect angle, accounting for the issues that he was experiencing. Further surgery was performed, following which Mr DS found that his hip was much improved. Most importantly, he found that his hip was stable again so he was able to raise his leg without fear of the stem and ball becoming displaced.

Mr DS then began his lengthy road to recovery, building up confidence and muscle strength in his leg.

Mr DS instructed Sarah Campbell and Michael Roberts from Leigh Day's clinical negligence team to investigate a case arising from his original hip replacement and the surgeon's failure to recognise the problems with his hip components. After a letter was sent, summarising the outcome of these investigations, NHS Commissioning Board admitted liability on behalf of the surgeon. The parties then entered into settlement negotiations and an agreement was reached to compensate Mr DS for his years of pain and suffering and his inability to work during that period.

Michael Roberts from the clinical negligence team at Leigh Day, who represented Mr DS, said: "Our client's hip was for many years a source of pain and debilitation. We are very pleased that the settlement reached will help him obtain the treatment he needs and put his life plans back on track".

Mr DS said: "I can't recommend Leigh Day highly enough. Sarah Campbell and Michael Roberts have worked tirelessly for many years on my case. All the advice I was given was absolutely sound and at all stages I had complete confidence my case was handled superbly. At no stage was I given any unrealistic ideas of outcome which I am extremely happy with and the opportunities this has enabled me. Michael has also provided further assistance via advice services and I recommend heeding advice from Michael and Sarah very strongly.
 
"On top of all the professionalism and success of Leigh Day handling my case, throughout all meetings, appointments and conversations I was treated kindly and respectfully as a human rather than a case number."

Leigh Day worked with barrister Christopher Hough of Doughty Street Chambers.