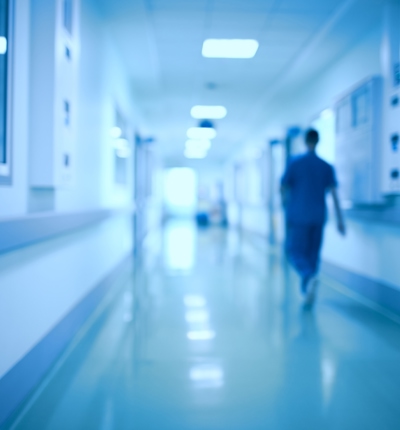 Seven-figure settlement for spinal injury patient
A 53-year-old man, known as Mr F, has reached a settlement of £2.25 million for his clinical negligence claim against The Walton Centre NHS Foundation Trust.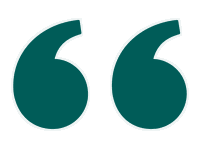 I was particularly impressed by Stephen Jones and his team's ability to 'predict' the other side's likely actions. Because of this trust being built up over the first few years, when we reached the 'negotiating' stage of the case, I felt comfortable in taking his advice."
A 53-year-old man, known as Mr F, has reached a settlement of £2.25 million for his clinical negligence claim against The Walton Centre NHS Foundation Trust for life-changing neurological injuries, after doctors failed to investigate symptoms indicative of spinal compression for over two days whilst he was in hospital recovering from spinal surgery.

Mr F had been diagnosed with a condition called spina bifida occulta, a malformation of the spinal vertebrae, in 1985. At that time he had no problems other than loss of reflexes and no pain sensation in his left foot. In his late thirties and into his forties, Mr F began to develop weakness in his lower left leg and some muscle wasting although this did not restrict his mobility. In particular, he was able to live a normal, fully independent life including walking his dog for miles at a time, riding a motorbike and attending and photographing sporting events. 

In May 2013, Mr F, who had begun to experience increasing urinary urgency as a result of his spinal condition, underwent planned surgery at The Walton Centre to untether his spinal cord and remove a defect in his spine. The plan was for him to remain in hospital on bedrest for 48-72 hours afterwards. 

Although the surgery proceeded seemingly without complication, the following morning Mr F noticed a burning sensation in his right foot, which was also starting to rotate inwards when he moved it, and weakness in both legs. He reported these symptoms to nursing and medical staff but no action was taken to investigate an underlying cause, for example by performing an MR scan. Over the next two days, Mr F experienced further loss of power in both feet, which was noted by nursing staff but not acted upon. By the third day after surgery, Mr F had lost all power in both feet. Finally, an MR scan was ordered and showed a haematoma had formed post operatively and was compressing the spinal nerves.

Mr F was taken back to theatre for surgery to deal with the bleed but by that stage the haematoma had caused permanent damage to the cauda equina, the bundle of nerves below the end of the spinal cord. 

Mr F needed extensive rehabilitation in hospital and has been left with significant neurological injury. He requires two walking sticks and is reliant on a wheelchair for longer distances. He suffers from ongoing neuropathic pain, numbness in both legs and problems with his bladder and bowel function. Although initially able as a wheelchair user to return to his full time employment working in healthcare management for disabled people, Mr F had to give up work in November 2018 due to increased fatigue as a result of his injury. His condition will deteriorate as he gets older. 

Mr F decided to bring a legal claim against The Walton Centre and was represented by the clinical negligence team based in Leigh Day's Manchester office, including partner Stephen Jones with assistance from associate solicitor Lauren Tully.

Mr F alleged that his symptoms in the two days following spinal surgery should have triggered alarm bells as to a potential neurological injury and resulted in investigations. Had an MR scan been performed at an earlier point in time, surgery could have taken place before permanent damage to the spinal nerves occurred. 

The Trust denied liability throughout but at a recent mediation shortly before trial on all issues, Stephen was able to negotiate a settlement of £2.25 million for Mr F. That settlement includes compensation for pain and suffering and the substantial financial losses he has sustained, both in the past six years and projected into the future. As a result of the settlement, Mr F will have the financial means to meet his future needs including medical treatment, house adaptations and aids and equipment to help him navigate his day-to-day life. He will also be able to continue going on holiday with his wife, as the settlement will help pay for the additional cost of care and practical support he now needs as a result of his disability.  
 
Mr F was delighted with the settlement and service he received from Leigh Day and said:

"I did a lot of research before choosing Leigh Day. I'm pleased that I did. I was kept informed throughout, including being given regular updates when it otherwise appeared that nothing was happening. Technical, legal jargon was explained clearly, without ever being patronising and when I needed to make decisions, the options, with both risk and benefits were outlined in a manner that enabled me to make informed decisions. I was particularly impressed by Stephen Jones and his team's ability to 'predict' the other side's likely actions. Because of this trust being built up over the first few years, when we reached the 'negotiating' stage of the case, I felt comfortable in taking his advice. When I began this process, I had a level of compensation in mind. In the end, I had an out of court settlement (as predicted) that was 4.5 times my original estimate, so I was obviously very pleased with the outcome. I'd highly recommend Leigh Day."

Stephen Jones said:

"I'm really glad that we were able to reach such a good settlement which will give Mr F peace of mind and the freedom to enable him to continue living his life to the full. There was no doubt in my mind that with appropriate care his injuries would have been avoided and hopefully the agreed damages will make a material difference to his quality of life."