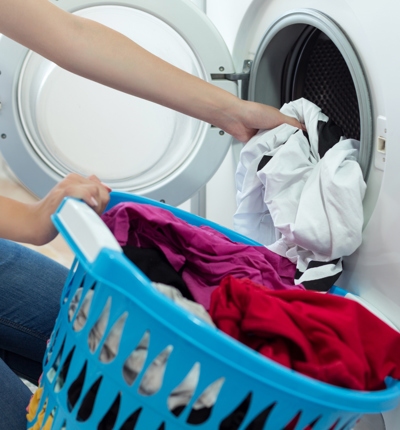 Government announce Whirlpool tumble dryers are facing recall
The Government has announced that Whirlpool is facing a recall notice after concerns over the safety of its tumble dryers.
Business Minister Kelly Tolhurst said that Whirlpool has been informed of the Government's intention to serve a recall notice.
This Government announcement comes after a report, published in April 2019 by the Office for Product Safety and Standards (OPSS), which looked at two questions: 
Was Whirlpool's technical modification, designed to reduce the risk of fires arising from its tumble dryers, effective in both design and installation? 
Was Whirlpool's consumer outreach programme adequate?  
The OPSS review found that the risk to consumers who have had their Whirlpool tumble dryers modified is low.  They also decided not to take any enforcement action at that time.  Leigh Day are working with consumer group Which? in relation to the OPSS review.
Speaking in the Commons today (11 June 2019), Conservative former minister Andrew Griffiths, said: "The Office for Product Safety and Standards undertook a thorough review into the modification of Whirlpool tumble dryers, yet there still remains great concern not only about the straightness of Whirlpool, but whether people have unsafe products in their homes. Can the minister update us on what's happening in relation to Whirlpool?"
Ms Tolhurst replied: "Consumer safety is a Government priority. I want to assure (Mr Griffiths) that we have kept Whirlpool's actions under review and I can tell the House we have informed Whirlpool of our intention to serve a recall notice as a next step of the regulatory process. This is unprecedented action."
On 10 October 2014, Douglas McTavish, 39, and Bernard Hender, 19, died following a fire in their flat in Llanrwst, North Wales. The inquest into the deaths of Mr McTavish and Mr Hender concluded that an electrical fault in a Hotpoint tumble dryer caused the fire that led to their deaths.
On 19 August 2016, there was a fire in Shepherd's Bush, allegedly caused by a tumble dryer which was subject to a safety notice. Fortunately no one died in the fire but many families were forced out of their homes.
In November 2015 Whirlpool identified a potential safety concern with two types of tumble dryers from their Indesit, Hotpoint and Creda brands manufactured between April 2004 and September 2015. They have been undertaking a repair programme to modify the appliances to address the issue.

However, both the BBC and Which? have suggested that modified machines have caught fire, and that the modification is inadequate.
Thomas Jervis a lawyer at law firm Leigh Day who is acting for a number of bereaved families and people whose homes were destroyed in fires believed to have been caused by faulty appliances, including residents of the Shepherd's Bush Tower Block Fire and families of those killed in the Llanrwst fires in 2014, said:
"If the government serves this notice on Whirlpool, it will be a momentous moment for consumers across the UK.  We believe it is the first time that a white goods producer will have been forced by its regulator to go to a full recall.  We just hope that the recall will cover both modified and unmodified machines.
"Consumer safety must be paramount.  The families that we act for will hope that this marks a line in the sand for big business and that the product safety system in the UK finally gets its act together.  We hope that Whirlpool take swift action to remove affected products from people's homes without delay."