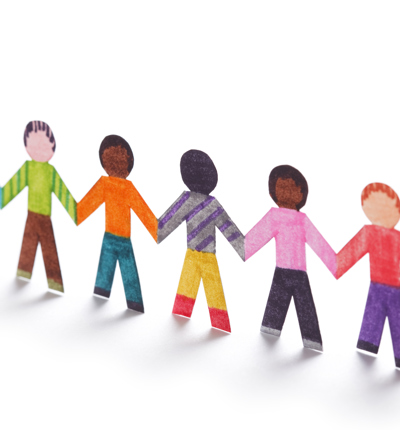 Family of autistic child subjected to a spit-hood calls for tighter regulation of specialist schools
Family call for tighter regulation of specialist schools
Posted on 31 January 2019
The family of an autistic child, who had a spit-hood used on him at a school for children with special educational needs, has called for better regulation of specialist schools following the settlement of a legal claim on behalf of their son.

The family sought legal action after their child, referred to here as 'Daniel' in order to protect his anonymity, was removed from his school after they raised concerns about the use of a spit hood, physical restraint and a seclusion room. Daniel is autistic and has a mild learning disability. He also has cerebral palsy, which causes him difficulties with mobility. 

Daniel was placed by his local education authority at Baston House School, an independent specialist school in Bromley, Kent at the age of ten.

Shortly after he moved from the primary sector of the school through to secondary, his family were informed by his class teacher that they would be introducing a spit-hood as they were experiencing difficulties with Daniel spitting. This is not something his family had witnessed Daniel doing at home and they were concerned that using a spit-hood - a mesh hood which is placed over someone's head - would be very distressing for Daniel as a child with Autism and associated sensory processing issues. 

However, his family were assured that the spit-hood would be used in exceptional circumstances only and were also under the impression from the school that this was 'normal practice' across specialist schools. It was also their understanding that, if they did not consent to its use, they would need to seek alternative educational provision for their son.  

Daniel's family continued to have concerns about how the school were managing him, including apparent deficiencies in the school's safeguarding policies and repeated incidents where Daniel was being removed from his class and placed on his own in a seclusion room. 

Daniel is reported to have told his parents that one of these rooms was so small that he 'couldn't put his legs out', with no furnishings; a lock in the door; and the light switch outside. He is also reported to have told them that he was terrified 'there may be a fire and I won't be able to get out'.

After raising their concerns with the school and attending a series of meetings, the family were then informed that the school was no longer able to meet Daniel's needs. This was despite Daniel recently winning an award for the 'most improved student in secondary' and subsequent reports from his teachers that he was making good progress. 

After Daniel was removed from the school, and in light of the unsatisfactory response they had received from senior staff there, his family escalated a complaint with the both the local authority and the owners of the school, Hillcrest Children's Services. 

During the local authority's safeguarding investigation, Daniel's family were appalled to receive incident reports (previously unseen by them) which detailed multiple instances in which the spit-hood had been used. They also discovered that the school had even developed its own internal 'spit-hood policy', permitting staff to use the device on the basis that it was in the 'best interests' of everyone at the school.  

Daniel's family said that, following a visit to the school by a member of staff from the local authority, they were informed that a room had been discovered which was the size of a 'cupboard' with a peep hole in the door and a lock and key. Further, that the school had confirmed during this visit that Daniel had been placed in this room on at least one occasion, although Daniel reported many further incidents.   

During an Ofsted inspection in October 2013, it was found that school staff and the proprietor had not taken all the required actions to keep pupils safe and that policies and procedures were not yet robust enough, compromising pupils' safety. The failings identified included gaps in records showing which staff had attended safeguarding awareness sessions, and inconsistency in recording and reporting incidents impacting upon pupil's welfare.

Shortly after Daniel was removed from Baston House on 19th January 2015, his family learnt that the spit-hood policy was no longer in use at the school. A revised policy was published, in which it was advised that this decision had been expedited by 'negative perceptions' about the use of the device, and that non-restrictive strategies were now in place at the school. 

Daniel is now attending a different specialist school, where he has never been physically restrained. 

Daniel's family instructed Kate Whiting and Alison Millar from the abuse claims team at Leigh Day to pursue a claim in relation to these past events on their son's behalf against Outcomes First Group, of which Hillcrest Children's Services is now a subsidiary. 

In the legal case it was alleged on Daniel's behalf that the restrictive physical interventions used on him at Baston House, including the spit-hood and use of seclusion, were negligent and also amounted to a violation of Daniel's human rights, including his right to liberty. 

Expert evidence from an independent child and adolescent psychiatrist concluded that Daniel's experiences at the school had caused him to suffer from Post-Traumatic Stress Disorder.

The Defendant did not admit liability in the claim but did agree to settle Daniel's claim for a sum of compensation. His family intend to use this for specialist therapeutic support for Daniel and hope that he will also be able to access recreational and leisure activities. This, it is hoped, will help Daniel to start rebuilding the confidence and independence that these traumatic events have taken from him. 

Daniel's father said on behalf of the family:

'It's difficult to put into words how it feels to discover that people you trusted and placed your faith in, have treated your child in such a barbaric fashion. Throughout our complaint with both the school and local authorities, the discovery of the lack of training and qualifications from staff you were led to believe were 'autism experts' was truly frightening.

We only hope that Daniel's story serves to shine a light into the murky, somewhat unregulated world of physical restraint and seclusion rooms within specialist schools. 

We would like to say a special thank you to Daniel's new school, who have enabled us to trust again, and who continue to bring out the very best in him every day'.

Kate Whiting from Leigh Day  who represented Daniel added:

"This was an extremely upsetting case where our client, an autistic child with cerebral palsy, was placed in the care of a supposedly specialist institution and subjected to the most appalling treatment. It is clear that this has had a profound effect not only on Daniel, but also on his family who have had to fight tirelessly in order to uphold his rights and attempt to receive some answers for what happened to him. 

"As well as the practical steps that this compensation award will now allow Daniel and his family to take, I hope that this case will serve as a reminder to all public bodies, including local education authorities, of the importance of properly scrutinising – and continuing to monitor – the levels of expertise and standards of care that schools like this profess to offer. 

"I also hope that Daniel's case will set a precedent that mechanical restraints such as spit-hoods should not, and must not, be used on children with special educational needs, or indeed on any child'.  

This story has been anonymised as there is an Anonymity Order in place in this case. This is a Court Order preventing any publication or other disclosure of any name, address or information which may identify the Claimant or his Litigation Friend. The individuals involved must therefore remain strictly anonymous.