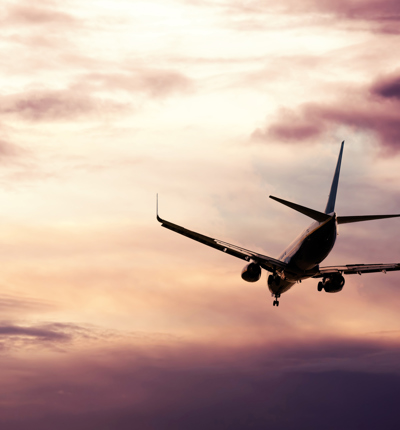 Ryanair racial abuse victim demands answers, action and redress from airline
Human rights lawyers call on Ryanair to explain its handling of racist abuse incident
Posted on 05 November 2018
Lawyers representing a 77-year-old woman who was racially abused on a Ryanair flight, have today written to the airline asking it to explain its handling of the incident, to apologise fully and compensate their client for the distress caused by the abuse which she suffered from a fellow passenger on a flight from Barcelona on 19 October this year. 
 
Delsie Gayle had been on holiday with her daughter Carol to raise Mrs Gayle's spirits in the run up to the first anniversary of the death of her husband of 50 years. Before take-off on the return flight from Barcelona to Stansted, fellow passenger David Mesher subjected Mrs Gayle to racist abuse in a dispute over seating. 
 
Ryanair failed to remove Mr Mesher from the flight and lawyers for Mrs Gayle, Leigh Day, say they did not support her following the verbal assault. Instead she was made to twice move seat despite her suffering from arthritis and having a replacement knee.
 
In the letter sent to Ryanair, her lawyers claim that at no point at the time or afterwards did any member of the cabin crew check her well-being. Carol Gayle's efforts to raise a complaint with the crew at the end the flight were met with disinterest and obstructiveness.
 
Ryanair did not make contact with Mrs Gayle until 2 November when their letter dated 21 October, sent by post from Ireland, was received. In the meantime, her lawyers claim, Ryanair released the letter marked "Private and Confidential" to the media. 
 
Mrs Gayle has received enormous public support, including an online petition against Ryanair which has attracted more than 341,000 signatures to date,
 
Politicians have also rallied in support, including an Early Day Motion filed by her local MP, John Cryer, calling on Ryanair to conduct an immediate inquiry and to offer an unreserved apology to Mrs Gayle. This EDM has  attracted 47 signatures to date.
 
The Mayor of Barcelona has also expressed her dismay at Ryanair's handling of the incident, in particular the airline's failure to alert the Spanish police at the time to what should have been treated as a criminal matter involving a hate crime.
 
Leigh Day's letter calls on Ryanair to explain its handling of the incident, to apologise fully and compensate Mrs Gayle for the distress caused.

The letter seeks answers to a series of questions including: why no action was taken by the cabin crew against Mr Mesher; what steps Ryanair is taking to minimise the risk of similar incidents occurring in the future; what internal investigations are being conducted by Ryanair; what training will now be given to Ryanair crew; and, whether Ryanair will now endorse, adopt and apply standards such as the United Nations Guiding Principles on Business and Human Rights, which are designed to prevent such incidents.
 
Mrs Gayle said: "During the incident I felt really frightened. He should have been taken off the plane and yet I was the one who was asked to move. Ryanair's disrespect and lack of any interest at all in my wellbeing makes me feel even worse". 
 
Richard Meeran, head of Leigh Day's international department, who is representing Mrs Gayle, said:
"Ryanair's response to the vile racist abuse Mrs Gayle was subjected to has been woeful.
 
"Ryanair needs to take this issue seriously. It should apologise properly to Mrs Gayle and compensate her for the distress it has caused her. It should take responsibility for the crude mishandling of the incident and explain what action it has taken over this incident and what steps it is taking to minimise the risk of future abuse of its passengers".