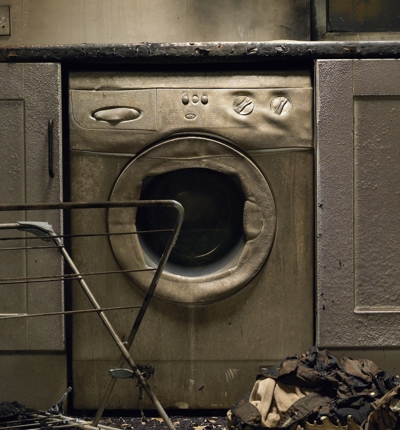 Mum settles washing machine fire case against Argos
Mum of two receives settlement from retail giant Argos after washing machine fire left her homeless over Christmas
Posted on 21 December 2018
A mum of two from Ripley in Derbyshire of has settled her family's claim for a six-figure sum from retail giant Argos after a fire caused by a faulty Bush washing machine left her and her family homeless over Christmas.

Jessica Watts (37) purchased a new Bush WMNSN841W washing machine from the Argos website on 25 November 2016 in preparation for moving into her new property with her family.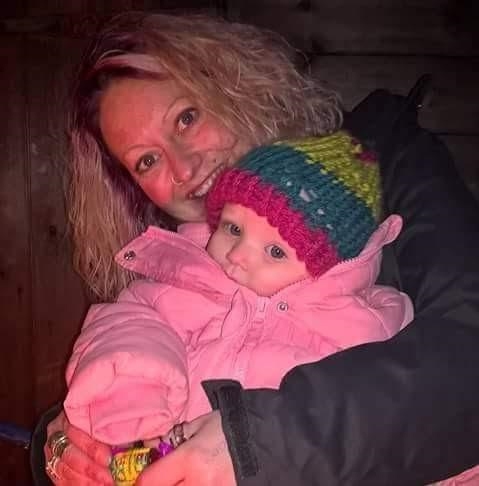 Jessica and her daughter
The machine was manufactured in China by Midea Laundry Division / North Europe.
On the evening of 3 October 2017, Jessica placed laundry inside the drum of the washing machine and selected a "Cotton 40 degree Celsius" wash programme before starting the machine. Later that evening, the washing machine appeared to have finished the washing cycle, but Jessica did not switch off the appliance or unload the laundry before going to bed.
On the morning of 4 October 2017, a serious fire broke out which caused significant damage to the house and its contents. The Derbyshire Fire and Rescue Service attended the scene and extinguished the fire. The fire had damaged the water pipes which also led to water damage in their home.
After initially defending the claims on all fronts, Argos admitted that the Bush appliance was "defective" for purpose of the Consumer Protective Act 1987 and that they were negligent.
Thomas Jervis from the product safety team at Leigh Day, who represented Jessica, said:
"We are delighted that Argos have finally done the right thing and that we can start getting this family back on their feet. It has been a long road for them. This case once again brings to light the broader issues about the safety of electrical products in people's homes.
"Consumers should be entitled to expect that the everyday white goods that they purchase, and use should be safe."