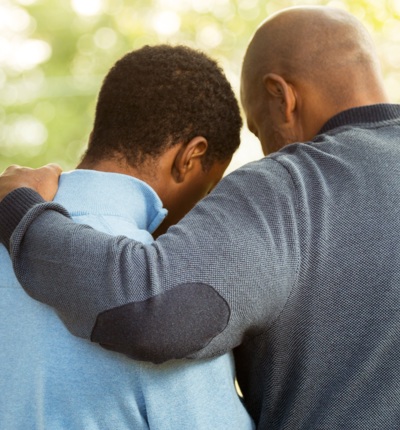 Man awarded compensation following sexual assault by a nurse at London sexual health clinic
Lawyers have agreed a settlement with Chelsea & Westminster NHS Trust after a man was sexually abused by a nurse at a sexual health clinic
Posted on 28 February 2018
Lawyers representing a further man who was sexually assaulted by Ian Wingrove, the disgraced nurse who was convicted of sexually assaulting patients whilst working at Chelsea & Westminster NHS Foundation Trust, have reached an out-of-court settlement with the trust.

The man, known as Mr A to protect his anonymity, attended 56 Dean Street sexual health clinic in Soho, London in 2013, for a routine sexual health check. During the course of his appointment, Mr A was subjected to a serious sexual assault by Mr Wingrove, who then went on to commit acts of abuse against at least two further patients.
On the day of the incident, Mr A confronted the nurse, immediately reported what had happened to a receptionist and subsequently telephoned the manager of the clinic to make a formal complaint and request a meeting.
Believing he would be given the opportunity to give a more detailed and formal statement, and as he did not feel comfortable sharing such sensitive information over the telephone, Mr A gave the manager only a summary of what happened to him.
Despite the severity of his allegation, however, and the clear distress this had caused Mr A to suffer, he was not offered a face-to-face meeting, nor the opportunity to give – and subsequently verify – a formal statement.
Some months later, Mr A received a response from the Chief Operating Officer at the trust, advising that the internal investigation was complete and it had been concluded that no inappropriate act had taken place. As such, no further action would be taken.
In this letter, Mr A was also advised that it was 'not unusual' during intimate genital examinations for male patients to become aroused and that this was a 'spontaneous physiological response'.
Mr A reports being very distressed by this letter and feeling that 'it wouldn't be worth going to the police or pursuing it further'. His mental health significantly deteriorated around this time but he was not offered any support by the trust, including support in helping him to feel safe when accessing sexual health services in the future.
However, after seeking some professional support independently, Mr A was able to write again to the trust later that year and was finally invited to face-to-face meeting, during which it was accepted that there had been significant failings in the trust's initial investigation, and that this had compounded his distress. This included failing to interview Mr A and to communicate with him effectively throughout the complaints process.
At that meeting, and in direct contradiction to what he had been advised previously, Mr A was also informed by another representative from the trust that it was in fact very uncommon for patients to become aroused during sexual health examinations.
Despite Mr A's initial complaint, it transpired that Mr Wingrove had been able to continue in his role as a nurse unfettered and was even offered a promotion. He subsequently resigned from the trust and was able to commence new employment at a different NHS trust.
Unbeknown to Mr A, two further patients had also subsequently made formal complaints against Mr Wingrove whilst he was working for the defendant trust at a sister clinic.
Mr Wingrove was charged with three counts of sexual assault in November 2015 and was later convicted of two of these counts, including the count relating to Mr A, in June 2016. He was sentenced to two years imprisonment for each guilty count.
At the trial, several members of staff from Mr Wingrove's current trust gave supportive character evidence in support of him, and Mr A and the other complainants were subjected to distressing and humiliating cross examination, including being questioned on their sexuality and matters relating to their private lives.
Kate Whiting and Alison Millar, who represented Mr A in the civil proceedings, obtained independent medical evidence from a psychiatric expert on the impact that Mr A's experiences had had on him.
The medical expert was of the view that Mr A had suffered ongoing psychiatric harm as a result of both the assault and the trust's subsequent handling of this, which had affected all aspects of Mr A's life, including his professional life and employment. It was specifically noted the way the trust had handled, and initially dismissed, Mr A's complaint had exacerbated the harm suffered by him.
The trust ultimately agreed to settle Mr A's claim out-of-court for a five figure sum, which included an amount to compensate Mr A for the physical and mental harm suffered by him and the impact of this on his employment.
Speaking of his experiences, Mr A, said:
"Chelsea & Westminster NHS Foundation Trust was so dismissive of my complaint that it really shattered my confidence, and left me feeling desperately worried for the safety of other patients using the services at 56 Dean Street.
"I'm really glad that I did eventually seek professional help to deal with the assault, did report the crime to the police, and did appear as a witness in court to have Ian Wingrove convicted. The cross examination was made even worse for me because the defence belittled my experience and exploited the fact that the trust hadn't taken it more seriously to begin with. I was so troubled by what emerged during the trial about the trust's response to my complaint, that I decided to put in a civil claim.
"Leigh Day were really professional and kind, and sensitive to the distress that the assault had caused me. It felt good to have them fight my corner, and when the trust eventually settled the claim it was a huge relief - I felt very vindicated. I owe a great deal to the support of The Havens, Survivors UK and Leigh Day for getting me through this."
Kate Whiting, a solicitor in the Abuse Team at Leigh Day, said:
"It can be extremely difficult to recognise and confront abuse in any form but when you believe a medical professional has abused the trust you have placed in them, coming forward and questioning something you consider to have been wrong is a very hard thing for anyone to do.
"Having built up the courage to do that only to then have your concerns initially dismissed, as was the case here, is deplorable and I am very pleased that we have been able to support the client through this process and to a settlement which, I hope, will help him in beginning to overcome everything he has been through."