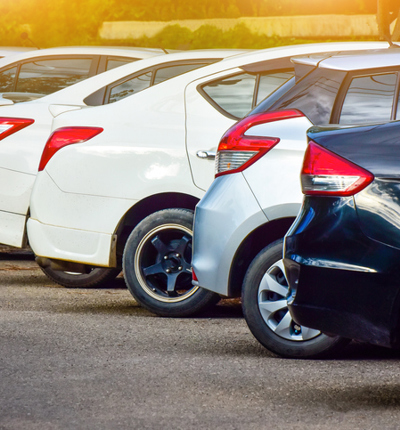 Lawyer voices safety concerns over the high number of vehicle recalls
Increasing number of vehicle recalls is putting drivers lives at risk, warns lawyer Jill Paterson
A product safety lawyer has today warned of the increasing amounts of vehicles being recalled by manufacturers due to serious safety failings which could put drivers' lives at risk.
i News reports that three major manufacturers have recalled their vehicles in the last month due to concerns ranging from airbag problems, incorrect parts being fitted and concerns over seat belt components.
Mercedes, Renault and Volkswagen have all announced vehicle recalls in the last month.
Jill Paterson, a partner in Leigh Day's Consumer Law and Product Safety Team, said: "While the announcement of a recall highlights that a problem has been identified, it also means the safety of many thousands of drivers and passengers has been put at risk.
"Three major recalls by manufacturers in one month suggests there is perhaps a wider problem with the manufacturing or pre-market testing of vehicles."
Among the recalls since the start of February were: Mercedes-Benz C-Class, S-Class, E-Class Coupe, GLC built between 02/04/2016 and 01/04/2017.
Front seat belt tensioners may not function correctly. This could increase the risk of injury to the seat occupants.
Mercedes-Benz A-Class built between 02/05/2017 and 01/06/2017, GLE/GLS, GLE Coupe. Bonding of the windshield may be inadequate. During a collision the bonding may fail and the windscreen may detach. This could have an adverse effect on the effectiveness of the passenger airbag.
Renault Zoe built between 13/07/2017 and 19/10/2017.
Incorrect throttle pedal fitted. The accelerator pedal could cause discomfort or in extreme circumstances may get suck under the floor mat.
Volkswagen Golf, Golf Estate and Golf SV built between 02/07/2014 and 15/11/2014. Passenger airbag may not deploy as intended. There is a possible faulty weld to the gas generator. If the airbag is deployed, there is a potential danger to the vehicle occupants by gas generator parts being ejected into the cabin.
"The reasons behind these recalls could lead to the injury of a driver, passenger or another road user. These are serious consequences and I hope the manufacturers are able to quickly address these issues so that drivers can feel confident of their own and other road users safety when they get behind the wheel," added Ms Paterson.