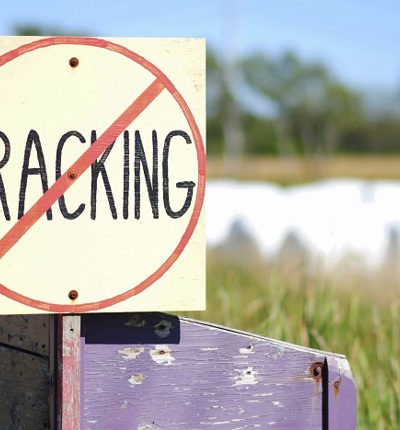 Landmark legal challenge as mining companies seek to overturn Scottish fracking ban
A leading environmental group have been granted the first ever permission to intervene in an environmental judicial review as two major mining companies try to overturn the Scottish ban on fracking
Friends of the Earth Scotland (FoE Scotland) has been granted permission to intervene in legal attempts by major mining companies to overturn the fracking ban in Scotland in what is believed to be the first time permission of this kind has been granted on an environmental issue.
English law firm Leigh Day is providing support to FoE Scotland as they fight legal plans by INEOS Upstream Limited and Reach Coal Seam Limited to challenge the Scottish Government's decision to impose a ban on fracking and unconventional oil and gas development in Scotland [1].
INEOS, which has been granted the largest number of fracking licences in England by the UK Government, joined Reach Coal Seam Gas in challenging the Scottish Government's decision to not support the development of unconventional oil and gas exploration, including fracking.
The companies are also seeking to sue the Scottish Government for damages over what they claim is a breach of their human rights. Both companies argue that their business interests have been 'adversely affected' by the decision.
FoE Scotland will use the legal intervention [2] to make important public interest points around the damaging impacts of fracking on public health and the environment. This will include representations on the application of relevant EU, Scottish and UK environmental law as well as international obligations on climate change.
Due to the legally technical nature of a judicial review, which examines the legality of a decision by a public body, a number of key environmental factors may not have been considered in court if the landmark intervention ruling had not been achieved.
In addition to granting permission to intervene, the court has also confirmed that FoE Scotland will not be liable to any other party for any expenses in the proceedings (other than their own legal costs).
This is a major achievement in Scotland, where legal costs can be cripplingly high, and the UK's compliance with the access to justice provisions of the Aarhus Convention treaty have been consistently criticised [3].
The substantive hearing in this case is due to be heard in the Court of Session in Edinburgh from the 8th of May and is scheduled to last four days.
Solicitor Carol Day, who works for Leigh Day's Environmental Planning Team, said:
"We are delighted the court has granted permission for FoE Scotland to intervene in this important public interest case, which has huge environmental considerations for Scotland.
"This is a landmark decision under Scottish law and illustrates the significance and potential impact of this judicial review. We believe this is the first intervention on an environmental issue and one of only a handful to have been approved under the new judicial review rules.
"FoE Scotland has submitted strong evidence on the environmental and health impacts implications of fracking. We hope the court will take these points on board during the course of the hearing and uphold the Scottish Government's moratorium on fracking."
Friends of the Earth Scotland's Head of Campaigns Mary Church said:
"We are getting involved in INEOS's judicial review of the fracking ban in order to put forward crucial climate change arguments in support of the ban that otherwise would not have been heard. Our intervention argues that the Scottish Government is required to ban fracking so as to urgently cut greenhouse gas emissions from fossil fuels, to meet legally binding climate targets.
"We are confident that the process to ban fracking was robust and fair, and we hope that the courts will find against INEOS. A two-year process looked at mountains of scientific evidence that spoke of the risks of the unconventional oil and gas industry to our environment, climate and people's health. There is overwhelming support for the ban from communities on the frontline of this industry, people the length and breadth of Scotland, and almost all the parties at Holyrood.
"A judicial review is very limited in terms of what it looks at, and without our intervention these huge environmental considerations would have not been heard in this legal process, despite the considerable environmental impacts of fracking."
FoE Scotland is working with law firm Leigh Day (and agents Balfour-Manson in Scotland) and Aidan O'Neill QC of Ampersand and Matrix Chambers.
The background to the legal proceedings was a statement made by Mr Paul Wheelhouse MSP, Minister for Business, Innovation and Energy to the Scottish Parliament on 3rd October 2017. Mr Wheelhouse's statement was that, with immediate effect, the Scottish Government would not support the development of unconventional oil and gas in Scotland. He confirmed that the directions that gave effect to the moratorium announced in January 2015 would remain in place indefinitely and that the Scottish Government would use planning powers to ensure that any unconventional oil and gas applications are considered in line with its position of not supporting unconventional oil and gas. The Scottish Government described its position as an "effective ban" on fracking and UOG. This statement was subsequently endorsed by Parliament on 24th October 2017, when a majority of MSPs voted to support and strengthen the "effective ban" by writing it into the next National Planning Framework.
The intervention is by way of a written submission, and provides information to the court on relevant EU, Scottish and UK environmental law, national and international obligations on climate change, as well as the link between human rights and environmental protection.
The UNECE Aarhus Convention is an environmental treaty which both the UK and the EU have ratified. One of its three founding pillars concerns access to justice for members of the public and NGOs in environmental matters.