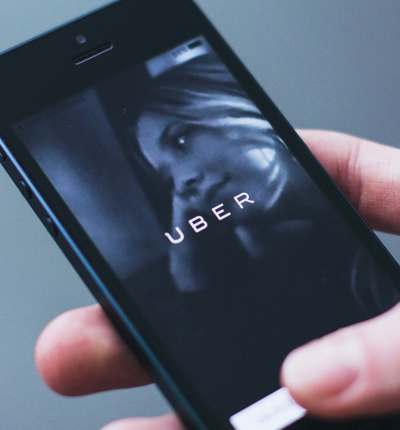 Landmark gig economy case against Uber goes to the Court of Appeal
The case against Uber regarding the status of its drivers will be heard in the Court of Appeal on Tuesday 30th and Wednesday 31st October 2018.
Posted on 29 October 2018
Uber continues to contest the ruling of the employment tribunal in October 2016 that it is a transportation company that the drivers work for, and that as workers they are entitled to be paid at least the National Minimum Wage and to receive paid holiday. The ruling was upheld by the Employment Appeal tribunal on 10 November 2017.

Law firm Leigh Day represents 82 Uber drivers in the employment tribunal case brought by the GMB trade union. The Court of Appeal will hear Uber's appeal against the initial 25 claims from Uber drivers, including 21 represented by Leigh Day.
 
The two day Court of Appeal hearing will consider Uber's argument that it is merely an agent, connecting drivers with passengers.  In their ruling the employment tribunal found that Uber's attempt to characterise itself in this way was "absurd".  

It has now been two years since the employment tribunal judgment was first handed down and since then Uber has refused to implement its findings. This means that none of Uber's tens of thousands of drivers have received the paid holiday that the Tribunal found they were entitled to, and nor has Uber agreed to ensure they are paid over the National Minimum Wage.


Nigel Mackay, partner at Leigh Day, said:

"The employment tribunal made clear and well-reasoned findings, backed-up by the evidence produced at the tribunal, including Uber's own description of itself in publicity material as 'a transportation network' and 'Everyone's Private Driver'.
 
"It is very disappointing that Uber refuses to accept the employment tribunal's judgment and instead continues to deny the GMB members that we represent their fundamental workers' rights, including to be paid at least the National Minimum Wage and to receive paid time off. These are not unreasonable demands.

"This appeal is of great significance not only to Uber drivers but also to millions of other workers in the gig economy and we hope that this can now bring this matter to a conclusion for the benefit of all workers."
 
Sue Harris, Legal Director at GMB, said:
 
"While the company are wasting money losing appeal after appeal, their drivers are up to £18,000 out of pocket for the last two years alone.

"That's thousands of drivers struggling to pay their rent, or feed their families. It's time Uber admits defeat and pays up.

"The company needs to stop wasting money dragging its lost cause through the courts. Instead, Uber should do the decent thing and give drivers the rights to which those courts have already said they are legally entitled."