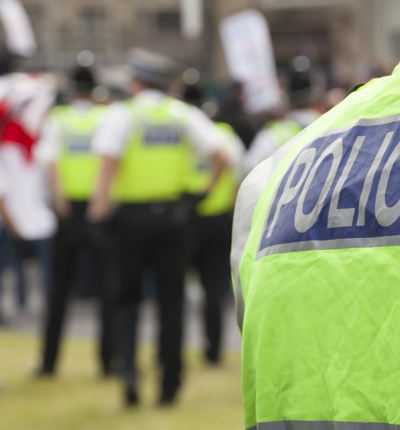 Landmark decision over police liability welcomed by lawyers
Lawyers specialising in police negligence have welcomed a significant judgment over police liability
Posted on 10 February 2018
Police negligence lawyers have welcomed a Supreme Court decision which now places a duty care on the police to avoid causing an injury to another person in a situation they have created.
Emma Jones, a human rights solicitor at law firm Leigh Day, said: "I am extremely encouraged by the Supreme Court's decision in the case of Robinson v Chief Constable of West Yorkshire.
"This judgment ensures that officers have to thoroughly consider the impact of their operational decisions and how they potentially impact on innocent members of the public."
The ruling comes ten years after Elizabeth Robinson, who was 76 at the time, was injured when she was knocked to the ground in Huddersfield as two police officers attempted to arrest a suspected drug dealer.
Mrs Robinson had argued that the police had breached their duty of care towards her.
The Supreme Court said the force was liable to pay her damages.
In a written judgment, Supreme Court judge Lord Robert Reed said Mrs Robinson was walking in the Kirkgate area when she was caught up in a tussle to arrest a man who had been seen drug dealing in a local park.
The men, which included two police officers, knocked into her and they 'all fell to the ground with Mrs Robinson underneath', Lord Reed said.
It was found the officers 'had acted negligently' as they could have chosen a safer opportunity in which to arrest the man where member of the public were less likely to become involved in the incident.
Yvonne Kestler, a solicitor from Leigh Day's Actions Against the Police Team , said: "This ruling is vitally important as it not only defines that police have a duty of care to avoid personal injury to another person but also enshrines in law that they must now protect an individual from injury in a situation which they themselves have created.
"This significant directive will have a major impact on future claims involving police negligence."