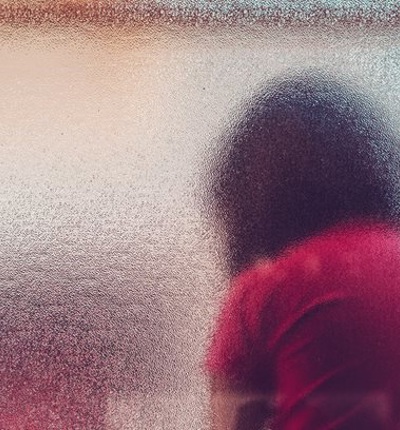 High Court approves settlement for six-year-old girl sexually abused by her classmates
A girl, known as Bella to protect her identity, has succeeded in her legal case against a local authority for alleged failures relating to sexual assaults she suffered by other pupils on the grounds of her primary school.
Posted on 21 November 2018
Between October and November 2015, Bella was repeatedly sexually assaulted by two of her male classmates in the playground of her primary school. The abuse occurred on an almost daily basis and escalated in severity over time.  The boys repeatedly threatened Bella with violence if she told anyone about the assaults.
 
After around six weeks, Bella made a disclosure to her mother, known as Anna, after being unable to sit at their breakfast table due to genital pain. Her parents immediately reported the abuse to the school, and, although the extent of the abuse was not uncovered until later, both boys confirmed that Bella had been sexually assaulted.
 
The school excluded the boy who had, in its view, displayed the most severe harmful sexual behaviour. Without Bella's parents' knowledge or consent, a meeting was facilitated between the other boy and Bella on the day of her first disclosure. After further details emerged of his involvement in the sexual abuse, the second boy was suspended and later left the school.
 
It was later discovered that two members of staff had previously witnessed the boys displaying inappropriate sexual behaviour towards Bella in the playground. Bella's parents were particularly upset to learn that a member of staff had found Bella with her underwear and tights partially removed, and one of the boys standing behind her. The staff member neither escalated this incident internally, nor reported it to Bella's parents. Bella's parents also learned that school had been informed by other parents that the boys had displayed harmful sexual behaviour to other children in the school in the past.
 
Bella was referred to her GP for physical problems related to the abuse, as well as mental health symptoms including high anxiety, nightmares and reports of feeling unsafe. She also displayed considerable behavioural changes and became frightened to leave the family home.
 
Her parents sought additional support from the school and local authority, but were informed that Bella did not meet the criteria for assessment as a Child in Need. As the boys were under the age of criminal responsibility, no crimes were recorded and Bella's parents were unable to receive official police support or ongoing protection. Bella's parents tried everything they could to build a multi-agency network to support the family, but to no avail, and ultimately resorted to sourcing private therapy for Bella.
 
Bella's parents were concerned to find that little, if any, resources were provided to help Bella and her family in the aftermath of the assaults and have explained that they have since found this to be the case with numerous other children who have been sexually assaulted in schools. They have since brought this issue to the attention of various MPs, gave evidence to the Women & Equalities Select Committee's report on sexual violence and harassment in schools and have made submissions to the Department for Education's consultation on the recent "Sexual violence and sexual harassment between children in schools and colleges" guidance.
 
Dissatisfied with the lack of response to their concerns about ongoing safeguarding for Bella and requests for assistance, Bella's parents instructed Alison Millar and Andrew Lord of the abuse team at Leigh Day to pursue a legal claim on her behalf against the local authority responsible for the school.
 
In the legal case, it was argued that the school had been negligent in a number of ways, including:
 
failing to prevent the sexual assaults from occurring;
failing to appropriately safeguard Bella;
failing to adequately train staff members to identify safeguarding concerns.
 
It was also alleged that a member of staff acted negligently by failing to intervene in an assault that took place in the school playground and that they failed to report the matter to the appropriate authorities in a timely manner.
 
The legal team instructed Dr Susannah Fairweather, a consultant psychiatrist, who diagnosed Bella with post traumatic stress disorder (PTSD) caused by the sexual assaults.
 
Whilst the local authority did not admit liability in this case, Bella's claim was settled following a Round Table Meeting in March 2018. Her lawyers had emphasised the impact the assaults had had on Bella, and included claims for the psychiatric injuries she had suffered; therapy costs; care costs; and travel expenses.  At a recent hearing the High Court approved the settlement.
 
For Bella's parents, achieving some redress from the local authority for the harm that was caused to Bella was key.
 
Bella's mother Anna said:
 
"The abuse that our daughter suffered at school has devastated her and our family. When she made her first disclosure, it felt like no one knew what to do and that every agency we turned to closed its doors to us. Although the litigation has not been easy, we hope that when she is older it will help her understand that there was some accountability for what happened to her; that it should never have happened and that she was badly let down by those who were supposed to safeguard her while she was at school.

"The financial damages will help us to fund Bella's therapy and help us in trying to ensure that she feels safe in the future. We hope that our daughter's case will highlight the need for even basic support and guidance for children and young people who are raped and sexually assaulted in schools, as well as greater training for teachers and school staff to prevent assaults happening in the first place."
 
Andrew Lord, solicitor in the abuse team at Leigh Day, said:
 
"When we first met with Bella's family it was clear that they had exhausted many avenues in their attempts to secure assistance for their daughter's recovery, and they were feeling increasingly isolated from any immediate support. We were unaware of any similar reported cases that aimed to hold local authorities responsible for sexual assaults carried out by children, against other children, in schools. Despite this we were committed to pursuing legal action to obtain redress for Bella; even following the Defendant's denial of liability. I am pleased that we were able to conclude this matter in a way which will allow Bella to continue to access support, both now and long into the future."
 
Rachel Krys, co-director of the End Violence Against Women Coalition, said:

"This case shows that schools, local authorities and the Department for Education are failing to do enough to protect very young girls in their care. Despite repeated warnings, and shocking figures revealing the extent of sexual violence in our schools, there is still a reluctance by school authorities to properly address the issue and put in place measures to prevent and respond to sexual violence when it happens. Girls have a right to be safe in school, and parents rightly expect that policies are in place and staff are trained to recognise when a girl is being sexually assaulted and move quickly to stop it. Safeguarding girls, from anyone who hurts them including other children, has to be a priority; schools can't continue to turn a blind eye or minimise the harm done like they did in Bella's case.

"We expect the Department for Education and safeguarding leads to look at this case and act quickly to protect girls. We would like to see a national strategy and action plan to address sexual violence in schools, including preventative measures and better protection for when it does happen. The government have known for a long time that this is happening to girls in our schools, now is the time to act."