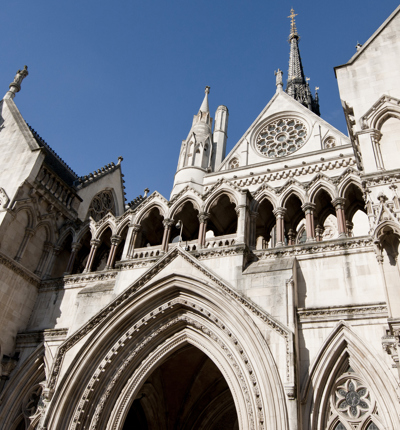 First High Court challenge of Universal Credit scheme to begin
Leigh Day is representing two severely disabled men as they challenge the government in the first judicial review over the implementation of the controversial Universal Credit scheme
Law firm Leigh Day will be at the High Court next week in the first judicial review of the government's controversial decision to implement Universal Credit, a single benefit which replaces a range of existing means-tested welfare benefits, which has left many severely disabled people in financial difficulty.
The High Court in London will hear the judicial review, which has been taken on behalf of two severely disabled men, who have both seen their benefits dramatically reduced. The hearing starts on Tuesday 1 May and is scheduled to last four days, with the outcome potentially affecting thousands of severely disabled people across the country.
The action was initially brought by a man known only as TP in order to protect his identity. TP is a former Cambridge graduate that had worked in the city and around the world within the financial sector. He was diagnosed as being terminally ill in 2016 and is suffering from Non-Hodgkin's Lymphoma and Castleman's disease.
Alongside TP, Leigh Day is also representing a man known as AR, who is 36 and suffers from severe mental health issues.
Under the previous benefits system, both TP and AR were in receipt of the Severe Disability Premium (SDP) and Enhanced Disability Premium (EDP), which were specifically aimed at meeting the additional care needs of severely disabled people living alone with no carer.
However, following the introduction by the Secretary of State for Work and Pensions (SSWP) of Universal Credit, both EDP and SDP have been removed when a person makes a claim for Universal Credit with no replacement provision put in place.
According to Leigh Day, the removal of these two benefits has seen their clients lose £178 each month.
Lawyers for the two men will argue the transitional arrangements for those moved onto Universal Credit are unlawful on the following grounds;
The SSWP has breached the Equality Act 2010 in failing to have due regard to the impact of removing the premiums on severely disabled people
The 2013 regulations discriminate against the severely disabled living alone with no carer, as compared to other severely disabled people, contrary to the European Convention on Human Rights
The absence of any 'top up' payments for this vulnerable group constitutes discrimination against severely disabled people living alone with no carer, contrary to the European Convention on Human Rights
Supporting the men's case, the Equality and Human Rights Commission are intervening in the legal proceedings and the national mental health charity Mind have supplied witness evidence from their barrister Mr Stephen Heath.
Despite repeated assurances from the government to protect existing benefit levels with top up payments for claimants migrating to Universal Credit so that: "no one will experience a reduction in the benefit they are receiving at the point of migration to Universal Credit where circumstances remain the same," no such payments have been made.
No top up payments are planned until July 2019 at the earliest when 'managed migration' begins.
This has had a major impact on both Leigh Day clients at a time of when they are both battling ill health and stress. TP explained his feelings on his Universal Credit Journal, saying "I completely lost my SDP which is greatly needed leaving me struggling at home by myself disabled and sick."
Tessa Gregory, who is a partner in the Human Rights Team at Leigh Day, said: "Our clients are taking this action because we consider that the Secretary of State for Work and Pensions has unlawfully discriminated against our clients and many other severely disabled people living alone with no carer.??
"Despite claims to the contrary from the government thousands of people are losing out as a result of moving to Universal Credit. The Department for Work and Pensions has axed payments specifically targeted at the severely disabled and refused to provide any top up payments to make up that loss.??
"We believe that by taking away these essential benefits from some of the most vulnerable people in society, the government has acted unlawfully.
"For my clients, who are both suffering with chronic illness and severe disability, losing over 20% of their monthly benefit is having a huge impact with AR having to use a foodbank and TP struggling to pay for transport to hospital to undergo gruelling sessions of chemotherapy. While these men should be putting all their energy into battling their ill health they are being forced to battle with the government over their benefits. Many other disabled people in similar situations will be watching and supporting these men as their cases are put before the courts."