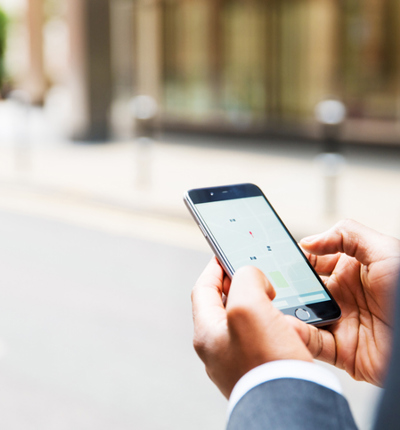 ​Court of Appeal dismisses Uber's appeal against gig economy judgment
The Court of Appeal has today dismissed Uber's appeal against an Employment Tribunal ruling that its drivers are workers who are entitled to be paid at least the National Minimum Wage and to receive paid holiday.
Posted on 19 December 2018
This is the third ruling in favour of the drivers following earlier victories in the Employment Tribunal in October 2016 and the Employment Appeal Tribunal in November 2017.
 
The Court of Appeal heard Uber's appeal against the initial 25 claims from Uber drivers, including 21 members of the GMB trade union represented by Leigh Day, on 30th and 31st October 2018. In total, Leigh Day represents 82 Uber drivers in the Employment Tribunal case brought by GMB.
The judgment today dismissed Uber's argument that it is merely an agent, connecting drivers with passengers.  In doing so, the Court of Appeal agreed with the Employment Tribunal's finding that Uber runs a transportation business and that the drivers provide the skilled labour through which Uber delivers its services and earns its profits.
 
The Court of Appeal also reiterated that there is a high degree of fiction in the standard form documents used by Uber which seek to portray Uber merely as the drivers' agent. The Court of Appeal instead agreed with the Employment Tribunal that there is ample evidence to show that the drivers are in fact workers.
 
It has now been over two years since the employment tribunal judgment was first handed down which found that drivers for Uber are workers and are therefore entitled to workers' rights. Despite this, Uber has still not implemented the tribunal's findings leaving its tens of thousands of drivers without holiday pay and the right to be paid at least the National Minimum Wage.
 
Nigel Mackay, partner in Leigh Day's employment team, said:
 
"We are very pleased that the Court of Appeal has again upheld the Employment Tribunal's findings that Uber drivers are workers of Uber. This is the third time that the drivers have been victorious in their fight for workers' rights but Uber has yet to give their drivers what three legal decisions have ruled they are entitled to – holiday pay and to be paid at least the National Minimum Wage. We hope that Uber now faces up to its responsibilities instead of spending time and money in the courts attempting to deny its drivers these rights."
 
Tim Roache, GMB General Secretary, said:
 
"We're now at a hat trick of judgments against Uber, they keep appealing and keep losing. Uber should just accept the verdict and stop trying to find loopholes that deprive people of their hard-won rights and hard-earned pay.
"This is the perfect early Christmas present for GMB's Uber members, but this case is about the wider 'gig economy' too.
 
"Employers are on notice that they can't just run roughshod over working people to put more on the bottom line for shareholders."