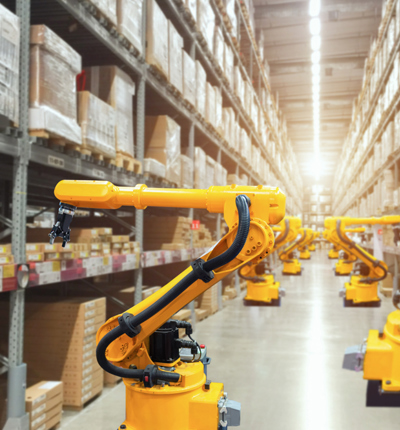 Third UK company convicted of corporate manslaughter
Two men have died following avoidable accidents at work
Lion Steel Limited becomes the third UK company to be convicted of corporate manslaughter in the UK after it pleaded guilty to the offence on 4 July 2012 following a trial at Manchester Crown Court.

The company was charged in relation to the death of their 45-year-old employee Steven Berry, who fell through a fragile roof panel sustaining fatal injuries.   The company now faces an unlimited fine and possibly publicity and remedial orders.  The company will return to court for sentencing on 19 July 2012.

Although only the company has been convicted, originally three of the company's directors were charged with gross negligent manslaughter and failing to ensure the health and safety of their employees under Section 37 of the Health and Safety at Work Act 1974. However, on 2 July, the Judge ordered that the gross negligence manslaughter charges against the directors be dropped.

Since the enactment of the Corporate Manslaughter Act in April 2008 only three companies have been convicted of corporate manslaughter.
First corporate manslaughter case
In February 2011, charges were brought against the Cotswold Geotechnical Holdings for the death of their employee Alexander Wright.  Mr Wright was killed in September 2008 after a pit collapsed whilst he was taking soil samples. The Company director Peter Eaton was initially charged alongside Cotswold Geotechnical Holdings with gross negligence manslaughter. However the charges against Mr Eaton were later dropped.  The company was fined £385,000 payable over 10 years.  
Second corporate manslaughter case
The second conviction was in May 2012 against JMW Farms, based in Northern Ireland.  This was the first corporate manslaughter conviction in Northern Ireland.  The company was convicted under the Act following the death of its employee, Robert Wilson on 15 November 2010.  Mr Wilson, who was 45 years old, was working at farm, when he was crushed by a large metal bin, which had fallen from the raised forks of a forklift. The vehicle was being driven by one of the company's directors, Mark Wright.  The bin had not been properly attached to the forklift.  On 8 May 2012 the JMW Farms was fined £187,500 plus £13,000 costs, which is the highest ever fine in Northern Ireland for health and safety failing.

When delivering his sentence, Judge Tom Burgess said: "Yet again, the court is faced with an incident where common sense would have shown that a simple, reasonable and effective solution would have been available to prevent this tragedy."

Historically there has been an unwillingness to attribute personal liability and custodial sentences on employers for their failure to adhere to health and safety legislation.  However, tragic events such as the sinking of the Herald of Free Enterprise and the Paddington and Ladbroke Grove rail disasters prompted a call for the creation of corporate manslaughter offences to ensure that corporations and large companies took responsibility for their action and omissions. 

Leigh Day & Co has acted in numerous claims involving fatal injuries where corporate manslaughter has been a potential issue.  For example, partner Sally Moore was elected secretary of the Ladbroke Grove Solicitors group who represented the families at the public inquiry into the Paddington rail crash when 31 people died and over 400 people were injured.  A public inquiry strongly criticised Railtrack's "serious and lamentable failure" to look at how well signals could be seen by drivers and Thames Trains were condemned for their "slack and less than adequate" safety culture.  The Health and Safety Executive prosecuted Thames Trains, who were fined a record £2 million . However, no individual or individuals were ever brought to account for this tragedy.

The 2007 Act was constructed to allow the courts to more easily hold a company, as a whole, responsible for a death, as well as (where appropriate) an individual or individuals.   Previously, in order for a company to be charged with manslaughter there was a need to overcome the difficulty raised of finding an individual within the company that could be identified as being the "directing mind" of the company.  This was a particular problem in larger companies where responsibility is more likely to be spread over a number of people, or over different departments and offices.  This led to a public outcry at the great injustice faced by those seeking legal redress where clear failures by a company could be evidenced.

Under the 2007 Act there is no longer the condition of identifying an individual 'mind' within a company. So far the prosecutions brought under the Corporate Manslaughter Act 2007 have concerned only small business with "hands-on" involvement of directors.  It remains to be seen how the Act will address the historical problem of prosecuting larger companies.