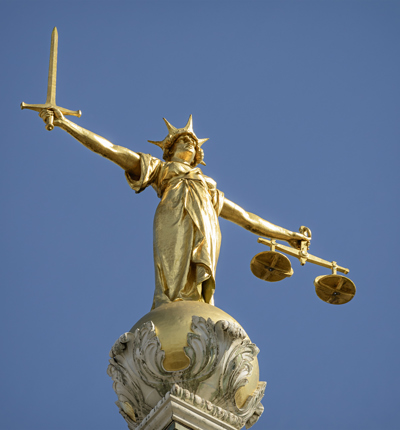 The Hague Rules on Business and Human Rights Arbitration
Please join Leigh Day and The Hague Rules on Business and Human Rights Working Group for a discussion on the purpose, content and potential of the Hague Rules.
Arbitration, a widely used extra-judicial means for resolving commercial disputes, has rarely been considered, let alone utilised, in business and human rights cases. Improving access to remedy is the subject of Pillar 3 of the UNGPs. But although the law has developed significantly in certain jurisdictions, access to remedy remains elusive for many victims of corporate human rights violations.
The Hague Rules, launched in December 2019, represent a novel approach to the resolution of business and human rights disputes and significantly modify the UNCITRAL arbitration rules to cater for such disputes. The Rules are not intended as substitute for judicial remedies, but as an alternative mechanism that in certain circumstances serve the interests of both businesses and victims and fill the judicial remedy gap in the UNGPs. Resolution of disputes under the Rules could be stipulated in investor agreements and contracts within supply chains.
The Hague Rules are available here.
Our speakers:
Event timings internationally:
4pm to 5:30pm (British Summer Time / GMT+1)
5pm to 6:30pm (Central European Summer Time / CEST)
11am to 12:30pm (Michigan, USA / GMT-4)
Meet our Panel
Professor Steven Ratner is the Bruno Simma Collegiate Professor of Law at Michigan Law, University of Michigan. His teaching and research focus on public international law and a range of disputes involving states, non-state armed groups, individuals, and corporations, including state and corporate duties regarding foreign investment, territorial conflicts, counter-terrorism strategies, ethnic conflict, and accountability for human rights violations. Since 2009, he has been a member of the State Department's Advisory Committee on International Law and he also is a counsellor of the American Society of International Law and a member of the American Law Institute. Steven is a member of The Hague Rules on Business and Human Rights Working Group.
Egbert Wesselink
Egbert Wesselink serves as Senior Advisor at PAX, the Dutch peace movement. He is a historian by training. Before joining PAX he worked in a number of roles, including as Human Rights officer with UNTAC and as a Russia/Caucasus expert with the UNHCR. He has been deeply involved in several NGOs in Russia and still is to some extent. With PAX, Egbert is mostly working with the programme on Natural Resources, Conflict and Human Rights, where his focus is on the impact of international enterprises on the rights and interests of communities, notably in Sudan, South Sudan, DRC and Colombia. He represented PAX in multi-stakeholder initiatives, including the Dutch Coal Dialogue and Bettercoal, and is currently serving on the Steering Committee of the Voluntary Principles on Security and Human Rights. His report Unpaid Debt sparked a war crimes investigation in Sweden, which is ongoing.
Anna Kirkpatrick is a Senior Associate at Clifford Chance LLP specialising in international arbitration, international law, and business and human rights. Anna has broad experience conducting international arbitrations and litigation in relation to disputes in the energy, mining and construction sectors and advises on the structuring of investments and sovereign immunity issues. She advises on business and human rights issues including due diligence, risk management and dispute resolution and has recently assisted multinationals with specific instances where it is alleged that the OECD Guidelines for Multinational Enterprises have not been met. She sits on the IBA's Business and Human Rights Committee and is a trustee of Lawyers Against Poverty.
Richard is a Partner and Head of the International Department at Leigh Day. Richard pioneered litigation against UK based multinationals, in which he has been involved for the past 27 years. He has been a frequent speaker at the UN Forum on Business and Human Rights and regarding a legally binding treaty. Richard is a member of The Hague Rules on Business and Human Rights Working Group.