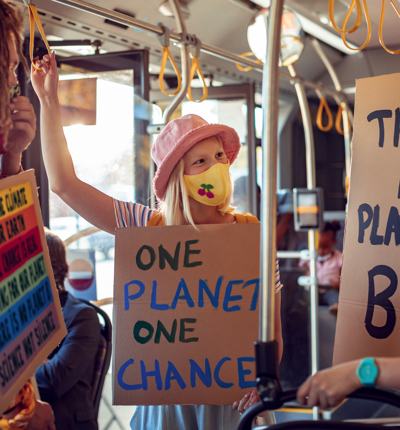 The Aarhus Convention and the rules-based order: Is the UK a rogue state?
The Aarhus Convention was intended to create trust between citizens and their governments in the belief that both are stewards of the environment for future generations. It aims to make decisions involving the environment more open to scrutiny, more democratic and more open to legal challenge by members of the public.

Twenty-three years after the adoption of the Convention by the United Nations Economic Commission for Europe, and sixteen years after ratification by the UK, Parties to the Convention are due to meet for the seventh time between 18 and 22 October. There will be difficult questions for the UK to answer regarding its compliance with the Convention. The sixth Meeting of the Parties identified long-standing areas of non-compliance, many of which remain to be addressed. There are also important questions around whether legislative reforms to the planning system and the process of judicial review post-Brexit will create new areas of non-compliance.
Leigh Day are bringing together speakers from diverse areas of expertise to discuss these issues. Confirmed speakers are: 
Carol Day | Leigh Day
Dr Emily Barrit | King's College London
Jenny Wigley QC | Landmark Chambers
Katie de Kauwe | Friends of the Earth
Naomi Luhde-Thompson | Rights : Community: Action
Ricky Gama | Leigh Day
Sarah Sackman | Matrix Chambers 
Simon Ricketts | Town Legal LLP
Following introductory comments there will be two panel discussions on access to justice and public participation in environmental matters. 
Opening speaker

Emily Barritt, Kings College London and University of Cambridge
Emily Barritt is a Senior Lecturer and the Co-Director of the Transnational Law Institute at King's College London, and a Fellow at the Centre of Environment, Energy and Natural Resource Governance, University of Cambridge. She teaches on the undergraduate Tort and Environmental Law modules and runs a special model on Courts and Social Change at HMP Belmarsh. Emily is the author of a recent monograph The Foundations of the Aarhus Convention (Hart 2020) which provides an account of the spirit of the Aarhus Convention. Her next project seeks to uncover and understand the sacred in environmental law.
Access to justice panel
Ricardo Gama, Leigh Day
Katie de Kauwe, Friends of the Earth
Sarah Sackman, Matrix Chambers
Public participation panel
Simon Ricketts, Town Legal LLP
Jenny Wigley QC, Landmark Chambers
Naomi Luhde-Thompson, Rights : Community : Action

Meet our Speakers
Carol Day, Consultant, Leigh Day
Carol Day is a Consultant Solicitor for both the RSPB and Leigh Day. She has over 30 years of experience in the environmental sector, having previously worked for The Wildlife Trusts and WWF-UK, advising on a wide range of issues including biodiversity, freshwater, marine and fisheries, and forests. Her work for the RSPB is focused on access to environmental justice and, in that capacity, she co-Chairs the Legal Strategy Group of Wildlife & Countryside Link and coordinates Link's work on access to justice. Her role with Leigh Day is to provide support across the full range of cases the Environmental Team undertake including wildlife, climate change and planning & major infrastructure. Recent cases include representing environmental campaign group Wild Justice in judicial reviews on Gamebird introductions, Badger culling and the operation of the General Licences and challenging HS2 in legal action brought by Chris Packham CBE.
Ricky Gama, Lawyer, Environment Team at Leigh Day
Ricky is a solicitor in the human rights and public law department of Leigh Day, focusing on environmental claims. He has extensive expertise in environmental and planning law including in judicial review proceedings in the High Court, Court of Appeal and Supreme Court, as well as in planning appeal and enforcement inquiries. This involves frequent advice on the Aarhus cost-capping system in the English courts. He has co-authored a chapter on Aarhus costs in England, shortly to be appear in The Aarhus Convention: Coming of Age (Hart, forthcoming). Before joining the Leigh Day 2021, Ricardo worked at Richard Buxton Environmental and Public Law, after several years as a planning lawyer and founding associate of Town Legal LLP, a leading planning firm.
Katie de Kauwe, Lawyer, Friends of the Earth
Katie specialises in environmental judicial review, and has practical experience of the Aarhus cost capping regime. She worked on Friends of the Earth's judicial review challenge to Heathrow expansion, and is now acting on the NGO's intervention in the Sarah Finch/Horse Hill oil case, which goes to the Court of Appeal later this year. She is also working on the planning inquiry for the Whitehaven coal mine taking place in September 2021. Friends of the Earth is a main party and opposes the development on climate grounds. Additionally, Katie is working on two communications to the UN's Aarhus Compliance Committee. These concern the compatibility of conventional Wednesbury unreasonableness with the access to justice requirements under Articles 9(2) and 9(3) of the Aarhus Convention, and public participation rights under Article 8 in relation to the preparation of draft legislation by the executive.
Sarah Sackman, Matrix Chambers
Sarah has a wide-ranging and successful public law practice encompassing planning, environmental, education, local government, welfare, election and discrimination law. She recently joined Matrix Chambers, having previously spent her career at Francis Taylor Building. Her experience covers the appellate courts at all levels including the Supreme Court. She also regularly appears at planning and enforcement inquiries. Sarah specialises in High Court/JR work acting for claimants and public bodies alike. Notable clients of hers include the Equalities and Human Rights Commission, Mayor of London, Friends of the Earth and Shelter.
Simon Ricketts, Town Legal LLP
Simon specialises in planning, compulsory purchase and related public law issues in relation to major mixed-use development schemes across England. Before co-founding Town, he was head of planning and environmental law first at SJ Berwin and then King & Wood Mallesons. He has been ranked as the country's most highly rated planning solicitor for the last eleven years running in Planning magazine's annual survey. He is author of the Simonicity planning law blog.
Jenny Wigley QC, Barrister
Jenny Wigley QC practises in planning, environment and local government law.  She appears regularly in planning inquiries and in the High Court, Court of Appeal and Supreme Court in judicial review and statutory review claims including those related to adequate consultation, legitimate expectation, heritage, Habitats Regulations, EIA, SEA, air quality, s.106 obligations and conditions, the GPDO, enforcement, interpretation of policy and adequacy of reasons. She has taken silk this year.
Naomi Luhde-Thompson, Rights : Community : Action
An experienced environmental campaigner and expert community trainer, co-ordinator and project lead. Naomi is also Senior Lecturer on Sustainable Futures at Oxford Brookes University. She was formerly Senior Planner at Friends of the Earth (England, Wales & Northern Ireland).