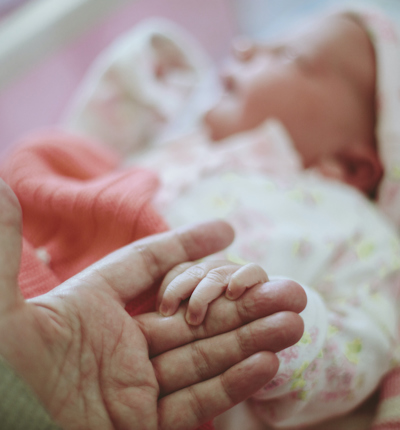 Parenting After a Brain Injury
The complications of living with a brain injury are severe enough, but what if you are also a parent or carer?

Join our brain injury specialists for a one-hour webinar on the 4 May at 1pm, where they will explore the challenges faced by parents after a brain injury, support and strategies that can be implemented and discuss case studies of brain injury survivors who have had to parent alongside recovery.

The 45-minute session will also be followed by a Q&A where you can submit your own questions to our expert panel, which includes:

Bethany Sanders | Partner at Leigh Day

Laura Murphy | Associate Solicitor at Leigh Day

Clare Chiwandire | Case manager at Independence Works

Bethany Sanders
Bethany is a Partner in our Personal Injury department and specialises in high value serious injury claims, including brain and spinal injury. Bethany has represented many clients who have sustained life-changing injuries, working with them to ensure rehabilitation is in place as soon as possible. She has been heavily involved with Headway the Brain Injury Association, having been Secretary of the Headway Leeds branch for four years.

Laura Murphy
Laura Murphy is an Associate Solicitor in our Personal Injury Department. She is an accredited Senior Litigator with the Association of Personal Injury Lawyers and is also an APIL accredited Brain Injury Specialist solicitor. Laura is Secretary of the brain injury charity, Headway West London.
Clare Chiwandire
Clare is an Occupational Therapist and Case Manager with Independence Works who has worked in the field of acquired brain injury and rehabilitation for over 30 years. She is a founding member of Peritus, a network of independent care experts, and has provided evidence in civil, family and CICA court proceedings. Clare completed her MSc in 2006 and mentors new case managers in addition to her clinical work case managing adults and adolescents following catastrophic injury.
Our Leigh Day Speakers
Bethany Sanders
Partner
Bethany is a serious injury claims lawyer
Laura Murphy
Partner
Laura Murphy is a partner in the personal injury department.