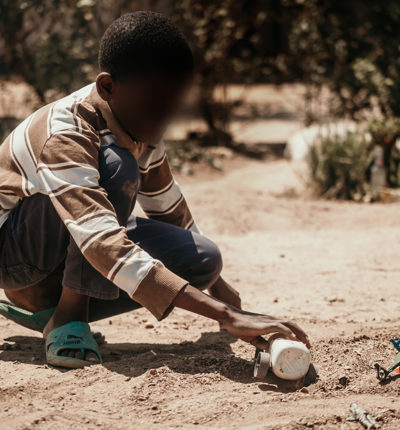 Human rights and toxic mining legacies in Southern Africa
Leigh Day and Amnesty International joint event
Please join Leigh Day and Amnesty International for a virtual discussion on the human and environmental impact of historical mining operations. Using examples from Southern Africa, the expert panel will look at the conduct of mining companies, the responsibilities imposed on business by international standards and investors to prevent and remediate harm to local communities and the potential legal liabilities that may arise.
Our Panel:
Muleya Mwananyanda: Muleya is the Johannesburg-based Deputy Director for Research for Southern Africa at Amnesty International and has led advocacy and campaign work in multiple countries and engaged with governments on public policy and human rights issues, including advising governments on developing progressive legislation to promote human rights and development. Muleya grew up in Kabwe in Zambia.
David Olusoga OBE: David is an award-winning author and presenter. Currently the Professor of Public History at the University of Manchester, David's work has shaped a new direction for historical depiction on the small screen. David's work fronting pioneering series like: A House Through Time, Black and British: A Forgotten History and The World's War, shines a light on the underrepresented aspects of history, focusing on race. Winning the Specialist Factual BAFTA Award in 2016 for Britain's Forgotten Slave Owners solidified David as a leading voice in exposing Britain's history.
Nicole Martens: Nicole is the Head of Africa & Middle East at the UN-supported Principles for Responsible Investment, based in Johannesburg. She is responsible for strengthening existing relationships and developing new relationships with stakeholders in the investment space and for designing an Africa-focused strategy for identifying and addressing the needs of African investors with respect to integrating ESG into investment processes.
Zanele Mbuyisa: Zanele is the Director and Co-Founder of Mbuyisa Moleele Attorneys in Johannesburg, a 100% Black-owned law firm with a collective knowledge and experience of 20 years in human rights litigation and media law. Zanele has been involved in several large and high-profile cases against multinationals in South Africa, together with Leigh Day, including the ground-breaking Q(h)beka Trust, a silicosis settlement for more than 4000 gold miners, and the Kabwe lead poisoning class action on behalf of Zambian communities.
Moderator – Richard Meeran: Richard is a Partner and Head of the International Department at Leigh Day. He pioneered claims against UK based multinationals, including Cape PLC for 7,500 South African asbestos miners. He worked with Zanele Mbuyisa and the Legal Resources Centre (SA) on the gold miners' silicosis litigation and is now working with Zanele on the Kabwe class action. He also represented a group of Tanzanian villagers in claims against African Barrick Gold (Acacia Mining). He has been a frequent speaker at the UN Forum on Business and Human Rights.
Photography by Lawrence Thompson