Pleural thickening claim - Alan Jones
Alan Jones, aged 71, worked as an apprentice wood cutting machinist for Holland Hannen & Cubbitts Limited, based in Bromborough, Merseyside, between 1963 and 1969. 
In May 2017, Alan was diagnosed with pleural thickening, a lung disease caused by asbestos exposure. He has been told that there is a risk he may develop other conditions such as asbestosis, lung cancer or mesothelioma.
As an apprentice wood cutting machinist at Holland Hannen & Cubbitts Limited, now known as Roundway (HHC) Limited, Alan unloaded, carried and cut asbestos sheets in a timber shed on the ground floor.
Alan would cut asbestos a couple of times a week on circular saws. Sometimes the sheets would be cut in bulk which would mean the sheets were being cut for days at a time. Alan also lined fire doors with asbestos sheets for fireproofing.
Alan believes that his overalls would become dusty from carrying the asbestos sheets and the timber shed was extremely dusty from the sheets being cut.
The dust on the floor would then be swept, without being dampened beforehand. Alan alleges that Holland Hannen & Cubbitts Limited did not install an effective dust extraction system in the timber shed.  Alan began to suffer with breathlessness. He was told that his work with asbestos had caused his symptoms.
Alan brought a legal case against his former employer through law firm Leigh Day and a settlement has been agreed on a provisional damages basis, meaning if Alan was to develop further asbestos-related disease or suffer deterioration, he would be entitled to return for additional compensation.
Liability was not formally admitted by Holland Hannen & Cubbitts Limited.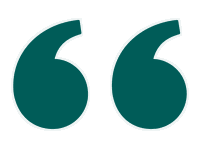 Alan was exposed to asbestos while working at Holland Hannen & Cubbitts Limited. During his employment, Alan was not provided with adequate respiratory protection and was exposed to a substantial amount of asbestos dust. We are pleased that Alan has received compensation and that he and his family can have confidence that should his condition worsen he could return for further compensation in the future."
Asbestos lawyer at Leigh Day