Pleural thickening case study - Philip Catterall
Location: J.H. Haworth & Co Ltd (later known as G Stuart Limited), Lancashire
Compensation: Provisional
Philip Catterall, 68 from Ramsbottom in Lancashire, worked as a joiner at J.H.Haworth & Co Ltd, later known as G Stuart Limited, from 1966 to 1972.
The firm had maintenance contracts for local mills and factories. During the annual summer shutdowns Philip would go into the premises with his colleagues to carry out work, such as removing and replacing floorboards or carrying out work on general wear and tear in timber. He was also required to access boiler rooms to fit windows.
The boiler rooms Philip worked in contained asbestos lagging on pipes and boilers. Contractors working on the pipework and boilers disturbed the asbestos in Philip's presence. Philip recalls seeing asbestos being sprayed onto a boiler with a hose.
Philip also carried out repairs to asbestos roofing sheets. Philip was not provided with a mask or protective clothing while working at J.H.Haworth & Co Ltd. In July 2016 Philip went for a chest x-ray which revealed a pleural effusion. Upon telling doctors that he had worked as a joiner and was exposed to asbestos, they diagnosed him with asbestos related diffuse pleural thickening.
J.H.Haworth & Co Ltd is a defunct company. Insurers were traced for some of the period Philip worked for the company and they admitted liability. However, there was a substantial period when former insurers were unknown.
As a result, Philip was only able to recover a small percentage of the compensation due to him.
However, Philip was able to agree a provisional settlement, meaning that he can go back to court to receive more damages if his condition deteriorates or if he develops mesothelioma, a cancer caused by exposure to asbestos.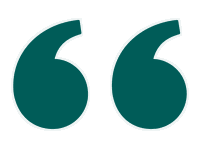 "Philip has only received a modest settlement by way of immediate damages because his former employer's insurers were unknown. However, had Philip not brought this case, he may have been prevented from bringing a claim for mesothelioma in the future should he be diagnosed with that condition."
Asbestos lawyer at Leigh Day